Japanese PC maker Toshiba has announced 3 new modular Windows 10 laptops each carrying exciting new features along with Windows 10 functionality.  For those looking for a laptop with enhanced and modern features Toshiba's new launches – Satellite Radius 12, Satellite Radius 14 and Satellite Click 10 would certainly be the models to look up to.
Toshiba Satellite Radius 120020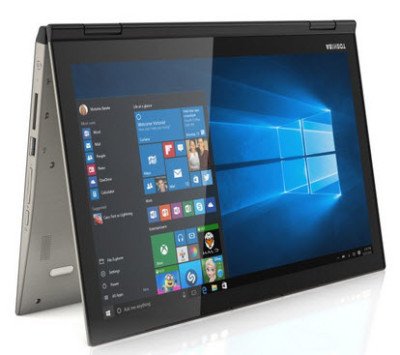 Toshiba Satellite Radius 120020 comes with 12.5 inch screen with a convertible option allowing users to switch between desktop and tablet modes. The device can be used with 5 different modes with an option of an Ultra HD 4K display that provides outstanding clarity enabling users to flip and fold their way to cinematic viewing quality. Satellite Radius 120020 has a screen resolution of four times the pixels of Full HD, allowing four times the clarity on notice.
With the inclusion of Windows Hello for biometric authentication such as face detection to login there is added security added to this model. With Windows 10 there is a dedicated Cortana1 button to enjoy the services of a personal digital assistant. A noticeable feature is a wireless music via Bluetooth option allowing users to play their favorite songs via smartphone or tablet.
Toshiba Satellite Radius 14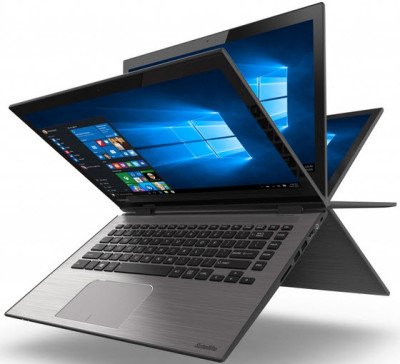 The Toshiba Satellite Radius has a 14 inch 360 degree rotating screen with 10 point multi-touch display. This rotating device can be used with five different modes – laptop, tablet, tabletop, presentation and audience. If you are looking for digital assistant Cortana then with built in Windows 10 there a quick access key for your comfort. In built multi-directional dual-array microphones ensure that you have a clarity of listening even in noisy environments.
A wider 14 inch screen provides stunning clarity in HD resolution, with a fingerprint-resistant, easy-to-clean coating that ensures content stays clear. Similar to Satellite Radius 120020 you can play wireless music through the Satellite Radius 14's speakers from your smartphone, tablet, or a compatible Bluetooth device.
Toshiba Satellite Click 10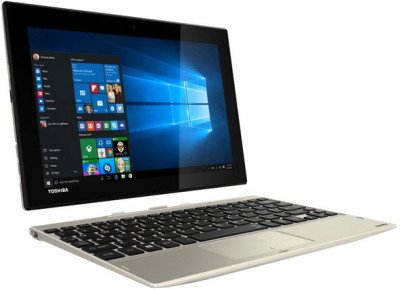 If you are looking for a hybrid Laptop-Tablet combination then Toshiba Satellite Click 10 is a strong device in this category. Swap between an efficient laptop with a full-sized keyboard, to an intuitive tablet easily with this model.  The device is packed with Intel Atom processor and 4Gb RAM.   Satellite Click 10 has a 64GB eMMC storage and users can extend memory upto 128GB via microSD card.
Satellite Click 10 comes loaded with Windows 10, with a quick access key to Cortana. The most impressive features here is a battery life of over 14 hours, allowing users to play with the device for almost 2 days without charging.
Windows Team mentions through a blog that Toshiba's all upcoming models will be up for sales in the US and Europe in the 4th quarter of 2015.