Windows 10 has a moody new wallpaper, but many folks have no idea where it came from or who designed it. We can say for sure that Microsoft tapped a designer who worked on Tron: Legacy.
According to Microsoft, the company hired Bradley G. Munkowitz, who is also known as Gmunk, to design the new wallpaper for Windows 10. The team didn't have much to go on, just a name and the Microsoft logo, but Gmunk managed to turn it into something special.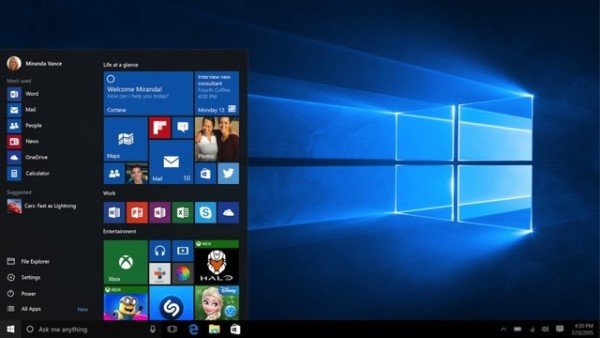 "When you think of the name of our brand, we're lucky in the fact that it's not an acronym or surname," Ashworth says. "It's actually a thing, and that's a pretty powerful and interesting thing to play with as a creative person."
Back in 2012, Microsoft redesigned its logo, so Gmunk and Ashworth knew this was the way to go. Furthermore, the team did not want to create the logo for a computer by doing it on a computer. You see, the light coming from the Window in the wallpaper was created in-camera.
We understand that Gmunk created thousands of exposures using a powerful 50-megapixel camera. He used several effects such as smoke, bokeh, and lasers, along with out of focused exposures produced by the camera lens.
Interestingly enough, this design was taken straight out of Tron, which makes sense since Gmunk designed the opening sequence of Tron: Legacy, a movie that ultimately failed at the box office.
It's a great looking wallpaper image though we wonder if it will have the same effect as the Windows XP wallpaper. That wallpaper was taken by Charles O'Rear in Sonoma County, and it is considered as one of the best wallpapers of all time.
Whenever folks see that wallpaper, Windows XP quickly comes to mind, so we wonder if in the years to come when people look at the Windows 10 wallpaper if they will remember, or just pass it off as nothing.