Amid the outburst of anti-China sentiment among going around globally, Indians are actively getting rid of 'Chinese' apps from their smartphones. The anti-China sentiment among Indians reached its peak last week after education reformist and Ramon Magsaysay Award winner Sonam Wangchuk posted a video on social media, asking Indians to boycott all Chinese products including hardware and mobile apps such as TikTok, Helo, SHAREit, UC Browser, etc.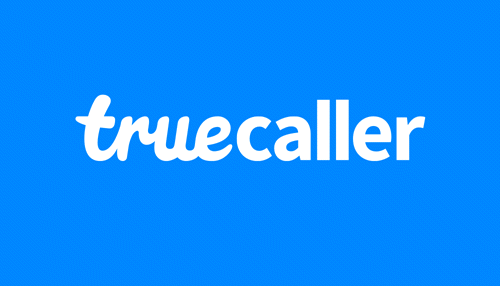 We are not Chinese, says Truecaller
One popular app — Truecaller considers itself a victim of the mistaken identity and misconceptions among users. Last week, Truecaller India's Director of Corporate Communications Hitesh Raj Bhagat exclusively spoke with TheWindowsClub about the alleged 'Truecaller breach' reported by an online intelligence firm – Cyble.
During the interaction, Bhagat briefly touched upon the topic of Truecaller being framed as 'Chinese,' in addition to people who believe Truecaller uploads their phonebook soon after they install the app.
"There's a disconnect between users who think that Truecaller is somehow Chinese. We have nothing to do with China. Truecaller is Swedish and Indian," Bhagat told TheWindowsClub.
Bhagat further said that some users also wanted the now-deleted 'Remove China Apps' to recognize Truecaller as Chinese.
The anti-China sentiment against Truecaller may have flared up in recent days because of the Indian Army's security advisory from 2017 that reportedly listed Truecaller as spyware or malware.
"The biggest misconception about Truecaller…apart from people who think Truecaller is Chinese…is that when you download Truecaller, it uploads your phonebook, which absolutely does not happen."
In an email follow-up, Bhagat explained that Truecaller database is user-generated:
"Truecaller database is user generated – a large number of daily active users contribute to the database by marking numbers as spam, correcting names and contributing names."
Truecaller is a caller ID app that started its India operations in 2013. With more than 500 million downloads around the world, the app claims to be the third most-used app in India. Truecaller also has 200 million monthly active users, 75 percent of whom are located in India. The About page of the Truecaller website states that it is owned by True Software Scandinavia AB and has offices in Sweden, India, and Kenya only.
Recently, a report claimed Truecaller data of 4.75 crore Indians were at risk on Dark Web. In response, Truecaller denied the breach and said that the motive behind misusing its brand name is to lend credibility to the data being sold on the Dark Web.
Following reports, an independent security researcher Ehraz Ahmed also told TheWindowsClub that there was no way to verify if the Truecaller data being sold on the Dark Web was sourced from Truecaller.