Truecaller is a well-known service for smartphones. This cross-platform contact and call management service is being used by millions of users. With the help of Truecaller, users can know the name and location of the caller, even if they don't know the caller. This is a caller ID service that helps recognize the caller. Now this world-side recognized service will be available on Windows Phone as well.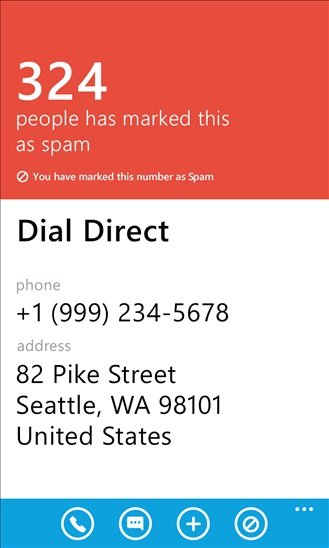 Truecaller for Windows Phone
Truecaller was already available with Windows Phone; however, it was restricted to identification of missed calls and not the real-time incoming calls. Now the service also includes identification of incoming calls.
Microsoft recently mentioned about this new development on the Windows Phone's website.
"Truecaller for Windows Phone 8.1: Now with automatic incoming Caller ID! The easiest way to search contact numbers, block spam and identify incoming calls on your mobile phone so that you always have access to the right information, people and businesses you need."
With Truecaller, Windows Phone users can benefit from following features:
Users can search the information for any number; be it a local number or an international one. Truecaller can search any number for you, across the world.
Earlier, information about only those numbers was available which are missed. But now the Windows Phone users can know who's calling, even when you don't have their number in your contact list.
The app works with Windows Phone 8.1 and Windows Phone 8.
The app requires few things which are as follows:
Contacts
Phone identity
Video and still capture
Music library
Media playback
Data services
Phone dialer
Push notification service
Movement and directional sensor
VOIP calling
Web browser component
Internet connection
Besides this, Truecaller on Windows Phone has other features such as creating "Top Spammers" and blocking the spam numbers. With such facilities, Truecaller is certainly going to be a great feature for Windows Phones. Currently, the Truecaller feature will be available on Windows Phone 8.1 Lumia devices. You can download the app from the Windows Phone store for free.