In an effort to step up security measures, Uber has made it mandatory for its drivers to share their selfies before beginning a journey – an easy way to confirm their identities before each shift. The feature helps in averting fraud designs and protects accounts of the drivers from being compromised. In addition, it helps in building confidence in passengers about riders by making them aware of the person behind the wheel.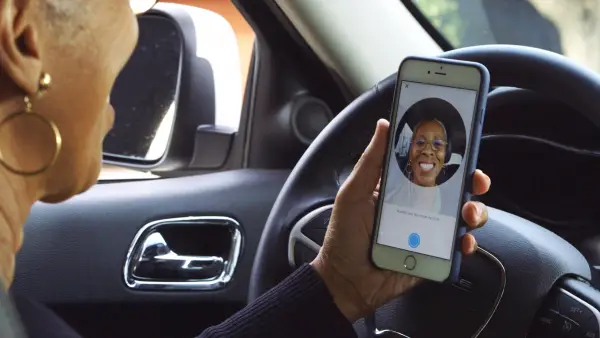 Uber Selfie Security Feature
Once passengers submits a request for a ride via Uber's mobile app, the company sends complete record of the driver it has with it (car make, model, driver's name, photo, car's license plate number. So, when the car arrives, passengers can cross check or verify this information.
In continuance to the above, Uber will now perform a Real-Time ID Check via selfie share to prevent fraudulent use of a driver's account. Once a selfie is taken, the image of the driver will be processed via Microsoft Cognitive Services, called Real-Time ID Check to match selfies to profile pictures associated with drivers' accounts. The service will use facial recognition software to confirm the driver's identity.
"Technology goes through the lifeblood of the company, whether it's figuring out how to make a process more efficient, or how to make the platform safer and more secure, says Dima Kovalev, Uber product manager. The verification feature is an example "of a great use of technology to reinforce the security foundation of our platform," he further adds.
Why Microsoft has been assigned this task? Microsoft's cloud-based service works accurately by capturing precise measurements of the distance between the eyes as well as of facial features. If there's no match to the photo found on file, the driver's account will instantly be shut down for a temporary period while Uber investigates the situation.
To know more on this, visit Microsoft blog.