The mobile operating system market just got its latest player. Canonical, the developers of Ubuntu OS for desktops, has announced that Ubuntu For Phones will be launched at CES in Las Vegas in January 2013.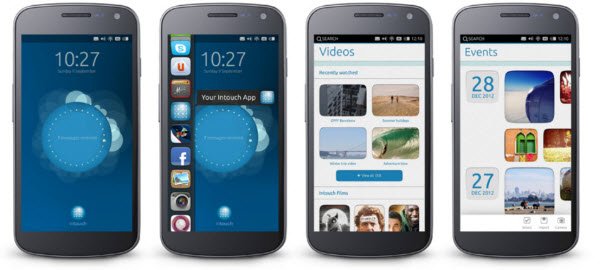 The OS will be offered in two main versions; one for entry-level smartphones and the other for high-level smartphones or "superphones".
Designed to make all your phone content easier to access and your apps more immersive – every edge has a specific purpose, making all your apps, content and controls instantly accessible, without navigating back to the home screen every time. And the Ubuntu phone fits perfectly into the wider family of Ubuntu interfaces, alongside the PC and TV. It's a uniquely, beautifully converged experience.
Ubuntu for Phones, is separate from Ubuntu for Android, and will run on smartphones without relying on Android.
No handset makers or carriers have been announced, but the first phone is expected to hit the market in 2013-end or 2014-beginning.
Ubuntu for Phones System Requirements

Watch the video and then head over to its website to check out the details.