Microsoft's Windows 10 team on their blog, made an announcement that the unified Windows Store is bringing support to music, movies and TV shows for purchase and access across all Windows 10 devices. The unified store in Windows 10 will provide a seamless experience across all forms of devices like PC, tablet, Xbox, mobile, Internet of Things and more.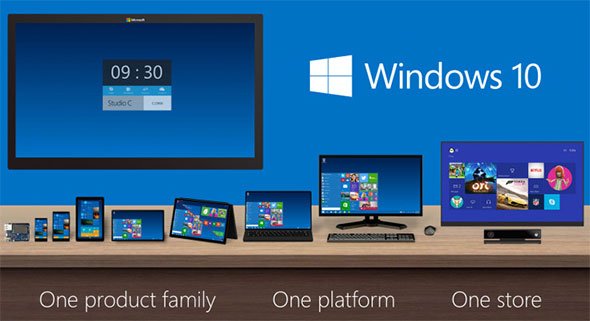 Unified Windows 10 Store
The unified Windows 10 Store will be one gateway for apps and games to be discovered, purchased and updated across devices. The introduction of music, movies and TV to the store further strengthens unified experience and also adds a great value.
A section named "Movies & TV" was added into navigation in the beta version of Store in the Windows 10 Technical Preview build which was released last month. However, the content for Movies & TV were not accessible. In less than a day from the announcement, Movies & TV page is going to land into Store Beta of Windows 10 Technical Preview.
Users with latest build of the Windows 10 Technical Preview – can browse and search for music and videos, rent/purchase movies and TV shows within the Store Beta and also play them on video preview app. The user's existing digital collection in Xbox video would immediately show in the video preview app, so one can can directly watch their favorite purchased movies and TV shows from the collection.The user could also access them on all other Windows devices and Xbox One.
Currently only live streaming of TV and videos are supported, the offline download capability of videos can be expected in the future release.
Users who have enrolled as Windows Insiders in the following countries can now see Movies & TV available to purchase or rent on Store Beta: North America: US, Canada, Mexico, Austria, Belgium (only movies – no TV content), Denmark, Finland, France, Germany, Ireland, Italy, Netherlands, Norway, Spain, Sweden, Switzerland, United Kingdom, Australia, Japan, and New Zealand, said the Windows Blog.