Microsoft unveiled Windows 10 at an event in San Francisco, leapfrogging Windows 9. The new windows upgrade Microsoft claims is scalable across broad set of devices (from 4-inch screen smartphones to 20-inch desktops). The Windows Store or Metro or Modern UI apps are now referred to as Universal Windows apps.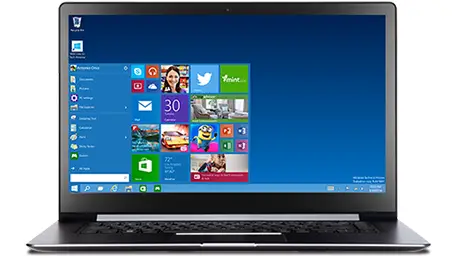 The new upgrade aims to deliver one Store for all devices, making it easier for developers of apps to reach customers in different innovative ways irrespective of the type of device in use. It also focusses more on the distribution mechanism.
Universal Windows Apps
Universal Windows Apps offers support across different devices will not be easy as developers will still have to deal with the user interface challenges that would surface following porting an app optimized for small screen devices like smartphones to large screen desktops.
Says Microsoft:
We continue to make progress in platform commonality, Store unification, and discoverability. Giving you the ability to easily publish to one Store across all device types and providing you a variety of new places in which to showcase your app functionality will increase your ability to reach new users and engage your existing users, in ways you couldn't before.
Some major changes incorporate in Windows 10 include a "task view" residing on the task bar. When launched the button would display all the apps users have running. Second, Continuum lets the Windows 10 UI change depending on what device someone is using. Finally, there's Snap Assist UI which lets a user grab apps from different desktops, pulling them onto his screen in one full-screen view.
It should be noted that all visual designs integrated into this build may not function smoothly as required. The UI you see, or the features you use are not complete at this stage. The appearance and feel will be finalized as Windows 10 developers get closer to the release date.  A preview of Windows 10 is due out next week. Microsoft is planning to ship the OS next year, 2015.