Google Maps has seen a lot of improvements over the past few years. Even now, Google has rolled out the updated version of Google Maps. After the update, users won't be able to use the older version, i.e. the classic Google Maps.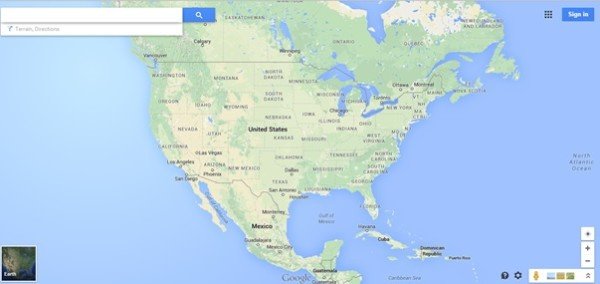 Google Maps improvements
The last time a new version of Google Maps was released, was in 2013. This interactive version of the Map was quite liked by all across the world.
This time, as a part of the update, Google has built a brand new Lite mode of Maps. They believe that it will provide a faster and streamlined version of Maps. Users are informed by Google that Maps may automatically update to Lite mode if they are using an older browser, such as Internet Explorer 8 or 9.
The new version of Maps will see following updates:
Maps will make several day-to-day tasks easier. Whether its planning a trip and you want to see how far is the location from your home or town, or you want to check the live traffic conditions; Maps can provide all needed information. Maps will also help you in discovering what's happening around the town and you can learn more about a new area.
Since Maps identifies your location whenever you are online, you can search for the nearest outlets for anything by simply searching it with the term. For example, if you want to find a coffee shop ear your house, type "coffee" in the search windows. And the results will be presented right on the Google Maps. When you click on a cafe, the map will suggest related results that you may not have known about.
Google Maps can tell you the most efficient route based on the mode of transport you will be using, such as car, bike and train. The map will tell you the best route, including the time and distance for each route. It will also tell you the real-time traffic reports and Street View previews.
Other important features of Google Maps include rich imagery of landmarks and the "carousel" at the bottom of the map.
Google Maps has come up with a lot of features. However, it's difficult to say whether people have really liked these new features and the update, considering the responses Google is getting after this announcement.
Take a look at this Google Maps Tips and Tricks post.