Windows 10 users can get their hands on a series of brand-new Universal Windows Platform (UWP) apps from the Microsoft Store. A community of UWP developers has announced the launch of more than a dozen UWP apps and updates. This release is part of the UWP Community Discord's second annual Launch 2020 event.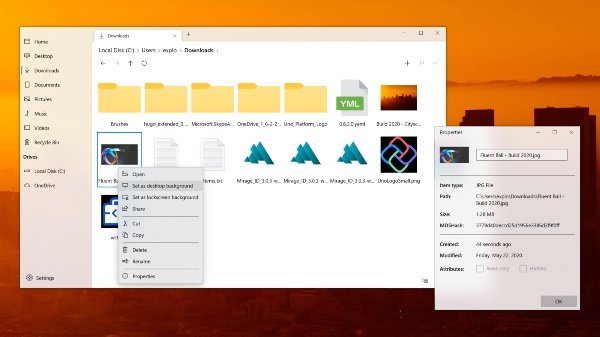 UWP Community launches several new Microsoft Store apps
As a result of the Discord community's effort, more than a dozen UWP apps including two refreshed ones are now available to download and install in the Microsoft Store.
There are single developers behind many of these apps. Other apps saw an equal contribution from the Discord server where developers often discuss ideas, find solutions to problems, among other things.
Arlo Godfrey is the brain behind the UWP Community Discord server. In his recent blog post announcing the launch of a dozen new UWP apps for Windows 10, Godfrey had this to say:
"2020 is our second year running, and to say that we've grown as a community in the last year would be a vast understatement. The reception from 2019 was extraordinary, and with it, the community grew much larger."
The newly-launched UWP apps for Windows 10 include a modern file explorer, Instagram's Direct Messages (DM) client, native Discord client for Windows 10, and more. Following is the full list of UWP apps announced at the Launch 2020 annual event:
Chaptifier – Add podcast metadata to MP3 files
Files UWP – A modern file explorer
Indirect – a client for Instagram messages
Aurora – Manage non-code GitHub tasks
Quarrel – A Discord client for Windows 10
Brainf*ck# – Integrated development environment
Yugen Mosaic – Transform images into photo mosaics
XSpot – Retrieve images from Windows Spotlight
Visual Asset Generator – Create Visual Assets for UWP apps from a single file
8Byte – Byte client for Windows 10 and Xbox
Swift Browser – A new web browser for Windows 10
UWP Community Client for Windows 10
Recently, Microsoft unveiled Project Reunion, which outlines its plans to bridge the gap between traditional Win32 desktop apps and Universal Windows Platform (UWP) apps. In the future, Microsoft wants to make things easier for developers to build apps that run on all Windows 10 devices.