Well, Windows 7 has been launched! In a keynote from New York, Microsoft CEO Steve Ballmer announced the worldwide availability of Windows 7.
Watch this video of Steve Ballmer unveiling Windows 7 in New York, Oct. 22 & other Windows 7 launch related videos at Microsoft.
Watch Making of the Windows 7 dvd.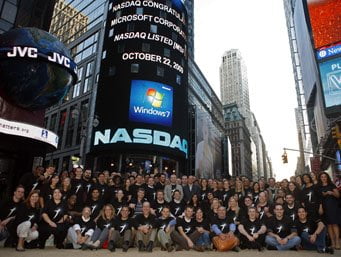 View launch photos from the world over at Microsoft.
More details: Microsoft Presspass.