Over the years, Wikipedia has emerged as the most-preferred knowledge and information portal thanks to its extensive measures in drafting accurate information and maintaining a clean, ad-free interface.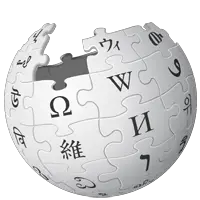 Though Wikipedia does not reveal its top-read articles but it allows people to read through its log files by which a list can be prepared about the most-viewed articles in a particular year. And for 2012, credit Johan Gunnarsson, a Swedish engineer for compiling this list.
Not coming as a surprise, 'Facebook' was the most read article on Wikipedia (English) in 2012 with more than 32.5 million hits. Its much-talked about IPO and the disaster that followed, the expected-but-sudden marriage of Mark Zuckerberg, its founder and other news ensured that Facebook brought attention the whole year. The article about 'Google' was the ninth most-read article on Wikipedia with more than 18.5 million views.
Two action movies also feature on the list, 'The Avengers' and 'The Dark Knight Rises'. The former was a multi-star ensemble which brought together super-hero characters like Iron Man, The Hulk, Captain America and others on the same screen while the latter was the mush awaited final instalment of the Batman trilogy by acclaimed director, Christopher Nolan. Another film, 'The Hunger Games' also came in at tenth rank.
The most viewed articles on Wikipedia (English) for the year 2012 are: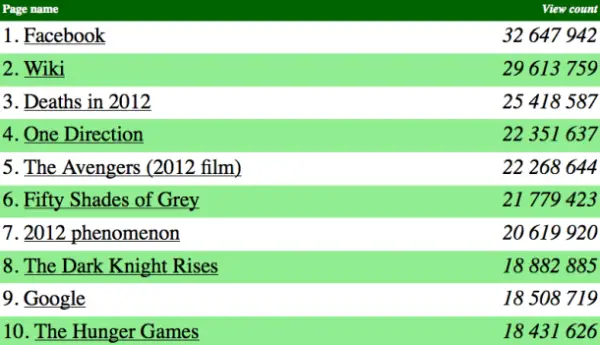 Here's looking forward to even more interesting stories for 2013.