VirusTotal, best known for its free online virus detection services announced that it had added the services of ESET and Quttera to its URL and web scanning service. These two new URL scanning services are integrated in the scanning engine of Virus Total and are automatically enlisted when you check any URL or web link for malicious content. These two new URL scanners take the list total to 37.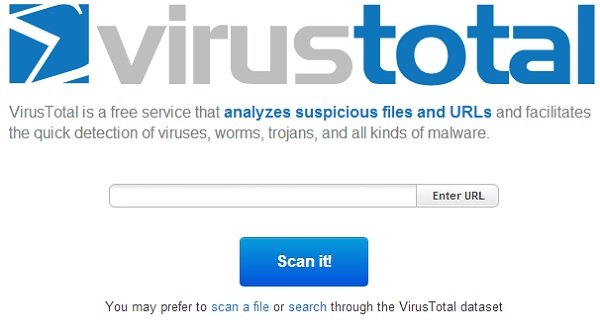 VirusTotal now uses 37 different scan engines and antivirus products and to check for viruses in a URL. It detects the hidden virus that your own antivirus solution may miss, though it is prone to on rare occasions give out false positives.
Quttera uses a heuristic approach and it can detect a malware which has not yet been identified by other commonly used scanning engines. It can detect malicious PDF files, suspect HTML code, JavaScript exploits and even the malware hidden in the content. Quttera is also available as a standalone command line scanner for Windows.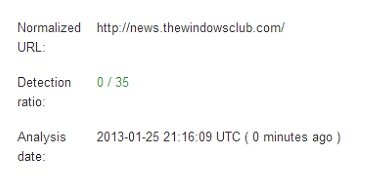 VirusTotal also checks the website URLs for any virus or malware. You just have to paste any URL in the online form and press on the button 'Scan it'. It usually gives instant results. It also shows the detailed analysis of the report. On the site, you can also see any site's WOT,  Sucuri, Webutation, Alexa & Dr. Web scores or ranks.
VirusTotal also updated the Trend Micro's and Antiy-AVL's web checkers, to improve their detection rates.
Via.