Users of the growing Vivaldi browser family would be happy to know that the company plans to introduce a bunch of cool new features in v 1.5. While talking with me, Jon Stephenson von Tetzchner, Opera browser co-founder and now founder of the feature-rich Vivaldi browser, mentioned that there was a lot of cool things happening version 1.5.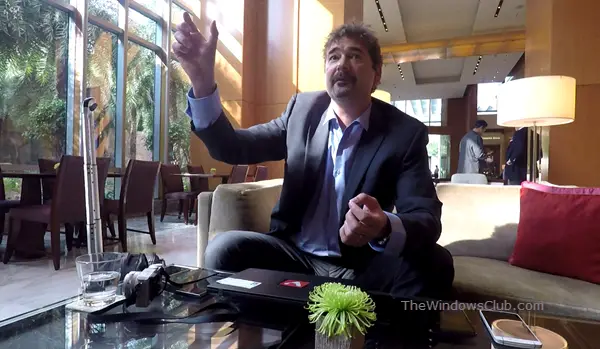 Launched Vivaldi in April 2016, and now in version 1.4 Vivaldi boasts of over 1 million installations.
We are making a browser for our friends, and so all the features that we introduce are after listening to user & volunteer feedback.
Vivaldi 1.5 would include a built-in screenshot tool that would enable users to quickly capture screenshots. It would also ship with a 'light changer' feature!
Vivaldi browser users may be aware that the tabs in Vivaldi take on the color hue of the website. So if you visit TheWindowsClub.com you would see a blue colored tab whereas if you visited the Vivaldi.com website, you would see that tab would be red in color.
Now they are working on a feature where the color of your lights will change when browsing.
You have these light tubes and system where you can change the color of your house lights, and now with 1.5 we have put in a feature where you can change the color of your lights in your house when browsing, said Jon.
While this may just sound like a cool feature at the moment, there is some utility there!
It's thinking a little bit out of the box. At this time it may basically be just a cool feature, but the color changes that you are having – there's a value there. There is a usefulness. Maybe you are watching a movie and you are waiting for an important message. When the important message comes in, there is a change in the color of your house lights, indicating that you should go and read your mail, added Jon.
Vivaldi is also working on a mail client with a very fast search function that will amaze you. Its Beta version will be released in a few months. Obviously, the 'light changing feature' will also come with the mail client when it is ready.
Read the full interview with Jon Stephenson von Tetzchner here.
UPDATE: Vivaldi browser 1.5 will let you control smart home lighting and more.