Vivaldi web browser has come up with a new update wherein you can create multiple profiles and build your own UI. The latest version Vivaldi 2.4 is coming with more of customization features. You can now customize your toolbar and increase productivity. With the new version of Vivaldi browser, you get new ways to access and manage your bookmarks. Also, it has a new built-in calculator which helps you do the simple calculations right away.
Talking about the updated version Jon Von Tetzchner, CEO Vivaldi says, "Our goal has always been to make Vivaldi the most customizable browser available. Today's update is another big step in that direction so that users can get more done with less effort, in the most intuitive and creative way possible."
Vivaldi 2.4 new features
Toolbar Customization
Toolbars often have many buttons which we actually don't need. Vivaldi browser lets you remove the unwanted buttons and make your toolbar more convenient. You can now customize your toolbar as per your daily browsing needs and get quick access to your frequently used functions, thereby increasing productivity. Adding or removing the buttons is very quick and easy; you can adjust them just by dragging between the toolbars. You now have the ability to drag buttons between select toolbar – literally you can build your own interface!
If you don't like the customization and want to return to the default settings, just right click and select 'Reset Toolbar to Default".
Henrik Helmers, designer at Vivaldi says "We have redrawn our toolbar icons to be more consistent and friendly. These changes lay the groundwork for more features and customization in the future."
Bookmarks
Managing bookmarks is a task. Vivaldi 2.4 makes it easier for you. You can now bookmark a group of selected tabs of the same category and browse them later.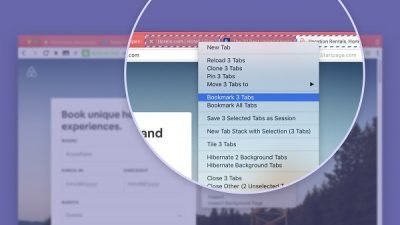 For example, you are doing some online shopping and have opened many tabs; you can bookmark them all together and check them later. To bookmark multiple tabs in one go, select the tabs (Shift or Ctrl clicking), right click and save the bookmark. It also allows Bookmark syncing so that you can access your bookmarks from other machines too.
Multiple User Profile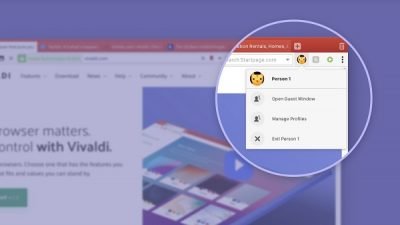 This feature will also increase your functionality. You can now log in to different accounts on the same browser. You can further store a separate set of toolbar customization, bookmarks, extensions, cookies on each of your profile and also configure the browser behavior and themes differently for each profile. Furthermore, switching between the profiles is also very easy and quick with just a single click.
Built-In Calculator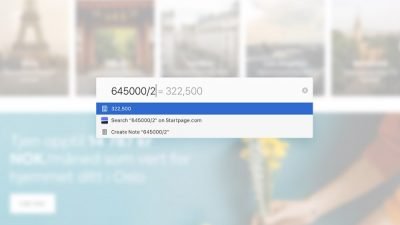 The new built-in calculator lets you do the simple calculations in Quick Commands. Just press F2 to open Quick Commands, and you can do the calculations.
Are you a Vivaldi user? How do you like these new features?