Vizio entered the PC market last year with the introduction of a Thin + Light laptop and an all-in-one PC and subsequently announced bloatware-free Signature Windows 8 PCs. This year the company has decided to make more out of it by entirely refreshing the PCs lineup. Vizio has planned to bring a variety of Windows 8 devices into the market that includes a Windows 8 tablet, laptops and all-in-one desktops.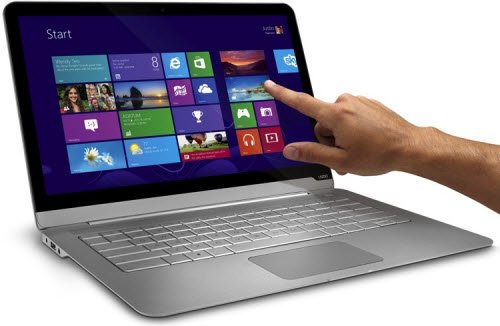 Vizio is completely refreshing their existing PCs and laptops for 2013 with better internals.
Vizio's 14-inch and 15-inch Thin + Light laptops will offer either an Intel Core i7 processor or AMD's high-end A10 chip that will be an upgrade from current Core i5 CPU. The 15-inch Thin + Light laptops will have 1920 x 1080 resolution and 14-inch will have 1600 x 900 resolution display.
The 24-inch all-in-one desktop will be available with AMD and Intel processors, however, the 27-inch model will be powered by Intel processors only.
All the refreshed lineup that includes 14-inch, 15-inch Thin + Light laptop and 24-inch, 27-inch all-in-one desktop will have a touch screen for better and full control over Windows 8 along with Microsoft Signature installed. The company is not going to refresh its 15-inch Notebook and it will be the same 2012's model.
The Vizio Tablet PC is an 11.6-inch slate running Windows 8, packs a dual-core, 1GHz AMD Z60 chip, a 1080p display, has Microsoft Signature software installed, 2GB of RAM, 64GB of solid-state storage, a 2-megapixel front camera and micro-HDMI / micro-USB ports.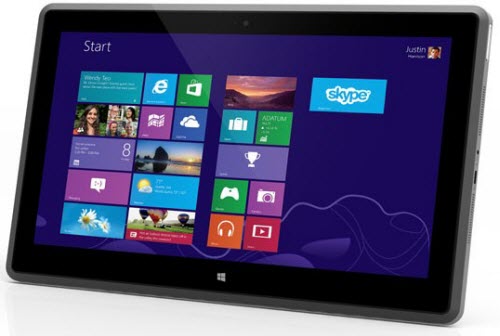 Engadget is also reporting that the company is not going to refresh the cosmetics of any of its device. All the refreshed products will have the same industrial design of 2012. With such a quality internals upgrade the company should have upgraded the externals as well.
There is no word on the pricing yet, but Vizio reports that they will go on sale by mid-February.