VLC download is not working anymore for India, and you can blame it on the Cicada virus. VLC is vulnerable to the Cicada malware, a dangerous memory resident boot virus on technical levels. It writes itself into the Master Boot Record of hard drive and boot sectors. It later erases the hard drive actors and displays the warning about the infection to the user. The story gets deeper because the China-backed hacking group Cicada has released the virus for cyber attacks.
VLC Media Player banned in India; it's a soft ban!

China-backed hacking group Cicada was using VLC for cyber attacks
Just a few months ago, security experts discovered that Cicada was using VLC Media Player to deploy a malicious malware loader as part of a long-running cyber attack campaign.
Videolan project's website videolan.org cannot be accessed due to an order issued by the Ministry of Electronics & IT. It is inaccessible for all the major ISPs in India.
Some of the ISPs load sites, with a fake SSL and give an SSL error but won't let you download it. For instance:
BSNL = Cannot access
Airtel = Cannot access
Act = Cannot access
Tata = Can access
Spectranet = Can access
The message you see could vary, and some are seeing:
The website has been blocked as per order of Ministry of Electronics and Information Technology under IT Act, 2000.
VLC was one of the most popular third-party media players in India. It is even now, but now that most people are switching to streaming platforms, the popularity might have dropped. In earlier days, we used it to play almost any format, and it also came in handy when you want to convert video into a different format. However, the download link and access to the website may not work anymore.
That said, this happened two months ago but only came into the limelight now. I also checked with the recent release and the VLC media player project tracker, and there is no acknowledgment.
If you try to reach www.videolan.org, you will see message This site can't be reached. Some others I had asked to check said the site was sometimes opening but blocked most of the time. A quick search on Twitter also revealed similar experiences among the users, of which some have recently installed and updated the software.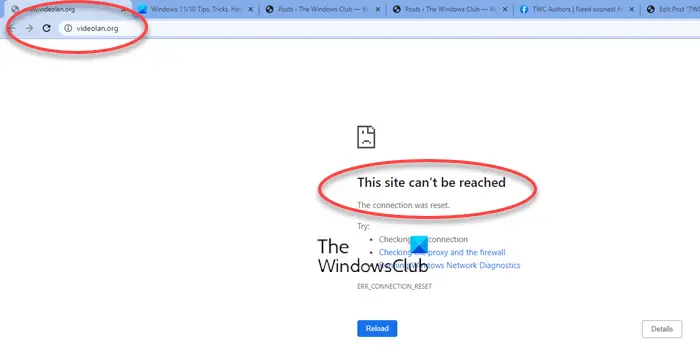 But what is more interesting is that while it is being reported that the site has been blocked, when I tried a couple of times, I could access it and download the VLC player. I did not install it for obvious reasons.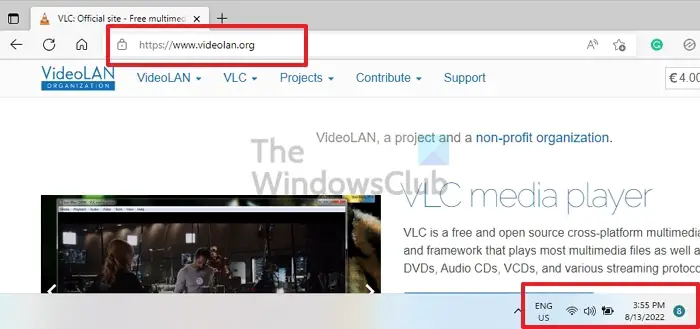 So was this all just temporary? Has VLC fixed the problem? Or its because I am using a Cloudflare DNS?
Things are still not clear, and probably for some time, you may want to uninstall VLC Media Player and switch to another media player or a free VLC alternative to be on the safe side.