Potential blockbuster startup VTime has been launched for low-end devices on Microsoft's Mixed Reality platform. The platform is Microsoft's stab at the growing VR phenomenon and has been well received by the industry. As there is no sign of a dominant player in the industry, Microsoft's timing could be excellent. The giant is good at new tech and could do with a big result from Mixed Reality. Its nemesis Apple has been very slow to take on VR and Microsoft could get a huge lead.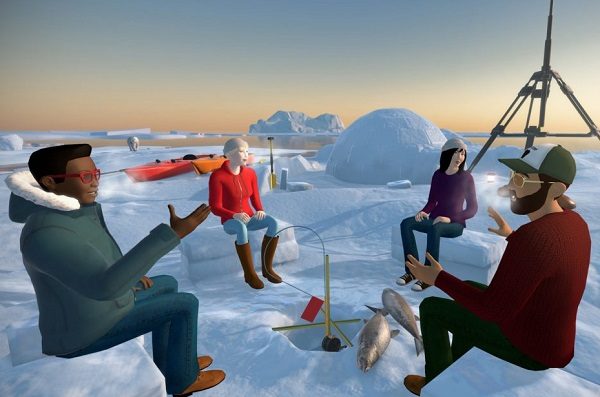 vTime will be available for more Windows Mixed Reality users
The purpose of the new developments is to bring "incredible performance at an affordable cost," making sure that this incredible Virtual Reality experience is accessible to everyone. VTime's management is focused towards combining entertainment and utility, and it could have never been better with bringing the software to Windows with a user base of 600 million active devices.
The notion of a VR social network is a forward-thinking leap by VTime, and as an early leader, they will help set the future tone of a market that has the potential to be huge. The explosion of social media has been the news story of the last decade, the step into VR is a natural one, and it appears that VTime has cornered the market. Companies such as Facebook were barely in existence ten years ago; the growth has been amazing.
The match could be made in heaven. Microsoft has put a lot of time and money into Mixed Reality, and it could be the idea that turns the company's fortunes around. Many haphazard attempts at mobile have cost the giant dearly. Competitors such as Apple, Google & Samsung have crushed the market and Microsoft have sensibly moved on to new things.
Mixed Reality goes up against giants such as Oculus in the field, but with their technical expertise and massive user base, Microsoft could dominate the VR market going forward. While Google and Samsung have their own versions of VR, there is no dominant force in the market and Microsoft have picked a good time to launch an excellent product. Companies such as VTime obviously back the platform and believe that Microsoft has a huge role to play going forward in the VR domain.
Other than the partnership, VTime has been improving upon itself in every possible manner. As an example, to improve upon its audio, VTime partnered with audio giant DTS. These series of partnerships are sure to bring the best of experience to end users.
VTime can be downloaded from the Microsoft Store here.