Back at Microsoft's Build 2016 developer conference, the company announced that it would be partnering with Wacom to create Windows Ink capable pens for Windows 10. Many months have passed, but it now appears as if Wacom is ready to honor its end of the deal.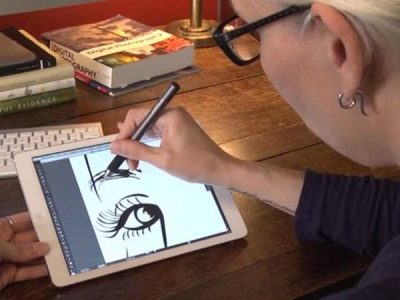 Wacom Stylus
Microsoft had promised that customers would have the option to purchase these pens during the 2016 holiday season, but as we know, those plans never came to fruition. Worry not, however, because Wacom in a new press release seek to reassure fans that things are coming along quite nicely.
The company talked about a Bamboo Stylus that will support both Microsoft Pen and Active ES Pen. The idea here is to have a pen that can do multiple things at any given time. Whether or not it will work as expected is left to be seen, but it shouldn't be long now.
"As more devices come onto the market equipped with styli and a broadening array of ink solutions emerge, it is vital to stay focused on the customer experience. The new stylus can be used seamlessly across devices, enabling the user to take advantage of digital ink solutions such as Windows Ink," said Mike Gay, SVP in charge of Wacom's Consumer Business Unit.
Back in October of 2016, Wacom announced the starting of the Digital Stationery Consortium. It's all about promoting the adoption of digital stationery under what it calls an "open partnership." The company believes that a single stylus that can do all fits the objective it's pushing forward right now.