From April 11th, 2017; Microsoft started rolling out the Windows 10 Creators Update for Windows 10 devices. However, this procedure is done in phases, as there are millions of Windows 10 users across the globe. The new machines will get the Creators Update first and then the other devices. This will help the software team to tackle any issues with the Creators Update. Hence, Microsoft is requesting all the Windows 10 users to wait for the Creators Update to roll out automatically.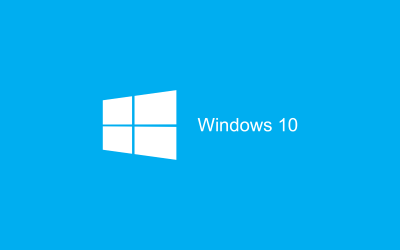 Rolling out Windows 10 Creators Update in phases
One of the major tasks Microsoft is carrying out during this rollout is to listen to the feedback from users. Since Microsoft is making the update available for fewer devices earlier, it will be easy for the software giant to rule out any issues. As the Windows team mentioned at the time of the first phase of the Creators Update rollout,
"… This allows us to provide high-quality experiences for the broadest set of users, while also continually increasing the quality and security of Windows 10. Just today we released a cumulative update based on insider and early adopter feedback that includes fixes for such issues as driver compatibility for connecting to specific printers."
Thus, the Windows team is able to tackle any issues that the users may face with the new Windows 10 Creators Update.
Microsoft has all the plans to roll out the updates in phases. According to their master plan, when a Windows 10 device gets eligible for the Windows 10 Creators Update, Microsoft will roll out the update automatically. This is more advantageous, as there will be lesser issues with the updated versions.
However, Windows team doesn't want millions of users to wait for the Windows 10 Creators Update to come to them after a long wait. Hence, the team also allowed to get the updates manually. Those who are using a licensed version of the Windows 10 operating system, can get the updates and also install it from Software Download website.
When the users post any issue they are facing with Windows 10 Creators Update, the team offers one of the following solutions:
Document the issue and provide users more information on the issue, potential user impact, and (in some cases) specific guidance including troubleshooting or workaround/remediation guidance. You can find more information via our support channels, including the Windows community forum.
Update Windows itself, or work with a PC, accessory, or ISV app partner to post a driver or compatibility update.
Deploy a "block" to prevent further rollout of the Creators Update to impacted devices until an issue is resolved.
However, despite these solutions, Microsoft's team is still urging the users to wait for the automatic updates so that they will face lesser issues. When your device becomes eligible for the Creators Update rollout, you'll be prompted to make some important choices on your privacy settings before the Creators Update can install, says Microsoft.