Facebook wants users to virtually spend quality time with friends and loved ones. Facebook Messenger has announced a new feature called Watch Together. As the name suggests, this feature will allow users to watch videos together with their friends and family members.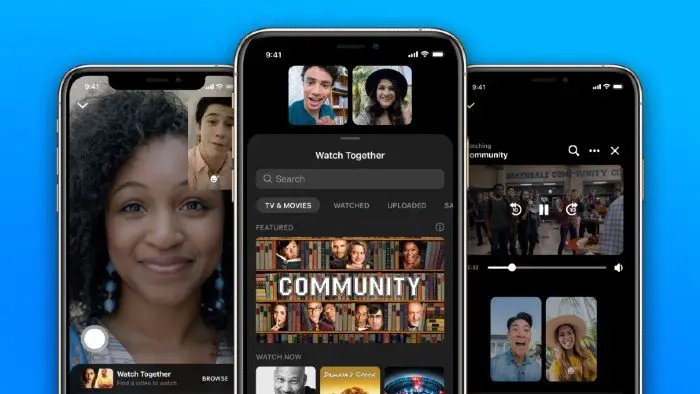 Facebook Messenger Watch Together
Facebook already supports a feature called 'Watch Party,' allowing multiple users to watch the same video at the same time and interact with each other. Facebook Messenger has also jumped on the 'Watch Party' bandwagon, courtesy of 'Watch Together.'
In a nutshell, this feature allows users to create a private chat room experience where they can watch their favorite videos together in real-time. By adding this feature to Messenger, Facebook wants to boost the app's engagement.
"We're announcing Watch Together so you can enjoy Facebook Watch videos with your friends and family and see their reactions in real time over Messenger video calls and Messenger Rooms," said Nora Micheva, Product Manager at Facebook Messenger.

"We created Watch Together to make spending quality time with friends and loved ones feel as close to an in-person experience as possible."
How to use 'Watch Together' in Facebook Messenger
Using Watch Together on Facebook Messenger is easy. All you need to do is launch the Messenger app and start a video call. Alternatively, you can also create a Messenger Room. Now, swipe up to access the menu and select Watch Together.
This is where you can select a suggested video. What's more, you can also choose from a category such as 'TV & Movies,' 'Watched' 'or 'Uploaded' to select your favorite video. Search for your friends using the search bar of the Watch Together feature.
Since this Watch Together works as an extension to Messenger calls, you can watch videos with up to eight people on a video call and up to 50 people in Rooms. Watch Together is rolling out globally this week in Messenger and Messenger Rooms for iOS and Android.