Web of Trust (WOT), the safe surfing tool, announced has that it has raised € 1MM investment lead by Inventure, a cross-border venture capital group based in Finland and China. The investment raised by Web of Trust (WOT) includes participation from other private investors such as Finnish Industry and Risto Siilasmaa.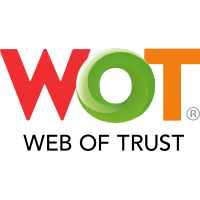 WOT, a browser add-on works with Internet Explorer, Google Chrome, Safari, and Opera to find the most reliable and trustworthy websites. For instance, WOT rates TheWindowsClub.com as Excellent. Instinctive traffic-light-like rating next to the searched links in the browser to symbolize reliability, child safety, trustworthiness, and privacy protected site, thus helping the web users from threats which most of the anti-virus software can't perform.
These traffic-light ratings are from the WOT experienced web users, who have rated approximately 39 million websites, in terms of various factors but primarily on how far the site is reliable, trustworthy, provides child safety and protects privacy.  WOT add-ons help web users to play safely while searching, shopping or surfing online.  These ratings still increase with the data from technical data services. Hence, WOT is called a Community-powered safe surfing tool compared to the other tools available.
WOT announced that it would use the investment to develop additional products to keep pace with global growth.
Inventure, a technology investor supports growing entrepreneurs. They actively participate with the portfolio companies to bring network support and knowledge. Inventure's partner Timo Tirkkonen says that WOT's ranking position is enhanced globally due to the acknowledgment of changes created in Internet usage and trustworthiness by web users.
Due to these safety features, the downloads of WOT add-on doubled by nearly 50 million during 2012. Free downloads are available at mywot.com. This add-on warns users about approximately 2.5 million untrustworthy sites per day – and 300 000 various websites are rated per day by WOT users.
WOT's CEO, Markus Suomi says that it has always been challenging to protect the Internet threats occurring in various shapes.