WhatsApp, one of the biggest names in messaging apps is soon to be banned in the United Kingdom. British Prime Minister David Cameron will reportedly pass a new legislation against the usage of WhatsApp in Britain. Moreover, it is not just WhatsApp but many other messaging services which allows users to send the encrypted messages will be banned in the UK in next few weeks, this may include the services like iMessage and Snapchat.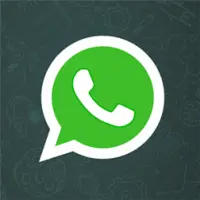 Mr. Cameron supposedly took the decision of stopping any form of encrypted messaging because of the recent terrorist attacks in the county and a shootout in Tunisia.
So it is said, the country will soon pass an Investigatory Powers Bill where the phone companies, internet service providers, messaging services and other technology firms like Facebook, Google and Apple will have to keep a record of all users' online activities and will be made available to the UK Government and Police whenever required. The bill is supposed to be passed by this autumn.
The controversial legislation and the Investigatory Power Bill are falling out weeks after, WhatsApp was ranked as worst in terms of data privacy of users.
The instant messaging service however, has been in highlights for its poor database security since last one year and finally a report 'Who has your back?' from Electronic Frontier Foundation states that WhatsApp is has a worst security level when it comes to protecting users' privacy. According to EFF, WhatsApp never had good security norms and this is the reason why the service was never included in the reports.
EFF says, "'Who Has Your Back?' has been running since 2011 but WhatsApp has been included for the first time in the report. Although EFF gave the company a full year to prepare for its inclusion in the report, it has adopted none of the best practices we've identified as part of this report".
However the law is creating a controversy as the residents are calling it a breach in their privacy. Stay tuned for more information on this.