For those using a Windows Phone 7 device, it is time to jump ship because WhatsApp will no longer be updated for that platform beginning later in the year. This is a huge blow for those who might not be unable to upgrade, but hey, there's still enough time to save.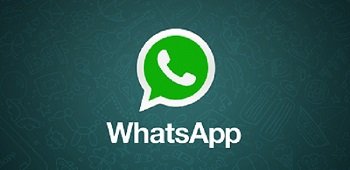 WhatsApp to stop supporting Windows Phone 7.1
WhatsApp made the announcement on its blog earlier that by the end of the year, it will drop support for Windows Phone 7.1. The app is one of the most popular on the Windows Phone platform, but with several versions of the operating system out in the wild, we can see why the developers have decided to end support for the oldest.
One of the main reasons the company is moving away from Windows Phone 7 is because the operating system no longer offers the capabilities needed to deliver a great app. Basically, it is unable to keep up, and the old Windows Phone 7 supported hardware might also play a huge role in this decision.
WhatsApp suggest that users of Windows Phone 7.1 must upgrade to a newer version of the operating system. Still, that is easier said than done because to upgrade to Windows Phone 8, users must purchase a new smartphone.
Here is the list of mobile operating systems that WhatsApp will no longer support by the end of this year:
BlackBerry, including BlackBerry 10
Nokia S40
Nokia Symbian S60
Android 2.1 and Android 2.2
Windows Phone 7.1
While these mobile devices have been an important part of our story, they don't offer the kind of capabilities we need to expand our app's features in the future. This was a tough decision for us to make, but the right one in order to give people better ways to keep in touch with friends, family, and loved ones using WhatsApp, says the announcement.
Sad to see the Nokia Series 40 and Series 60 devices no longer on the list of supported, but it was just a matter of time.