Invoking national security concerns, the department of Communications and Information technology, Government of India, has drafted a National Encryption Policy that demands the citizens to maintain a copy of all the messages sent via encrypted messaging services such as WhatsApp, Google Hangouts or Apple's iMessage for 90 days.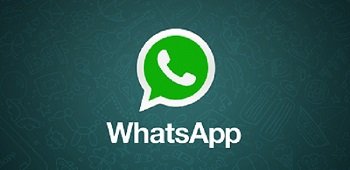 Deleting WhatsApp, Google Hangouts Messages could be illegal
While the proposed policy has already invited strong reactions from different quarters, the grounds on which the department justifies its stance is all the modern messaging services like WhatsApp, Viber, Line, Google Chat, Yahoo messenger etc, come with high level of encryption and many a time security agencies find it hard to intercept these messages when there are security concerns.
If the request is approved, the policy would apply to everyone including government departments, academic institutions, citizens for all kind of communications (official or personal). Legal action could be initiated against users failing to abide by the policy rules (failure to store and produce on demand the encrypted messages sent from any mobile device or computer) including imprisonment.
The description of the draft suggests users of encrypted messaging service on demand should reproduce same text, transacted during a communication, in plain format before law enforcement agencies. Many view this move of the government as an encroachment on common people's freedom that could promote corruption.
All information shall be stored by the concerned B/C entity for 90 days from the date of transaction and made available to Law Enforcement Agencies as and when demanded in line with the provisions of the laws of the country," the draft reads.
All statutory organizations, executive bodies, business and commercial establishments, including all Public Sector Undertakings, Academic institutions are listed under 'B' category. While, the 'C' category as per the draft includes all citizens, personnel of the government and business performing non-essential or personal functions.