WhatsApp Messenger, the very popular  smartphone messenger is now available for Windows Phone 8. WhatsApp is already available for Windows Phone 7, Android, BlackBerry, iPhone, and Nokia phones, but the new version now supports Windows Phone 8.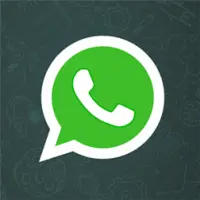 WhatsApp Messenger is a cross-platform mobile messaging app which allows you to exchange messages without having to pay for SMS. It uses your 3G or WiFi (when available) to message with friends and family.
Using WhatsApp Messenger, you can switch from SMS to WhatsApp to send and receive messages, pictures, audio notes, and video messages. The first year is FREE! The charges after the first year are $0.99/year only.
Windows Phone 8 users … you can get the WhatsApp Messenger here or install it directly from the marketplace.