Facebook-owned popular messaging app WhatsApp will no longer ask you to pay annual subscription fee as the company decides to shelve-off the charges for using the app post 1 year of free usage.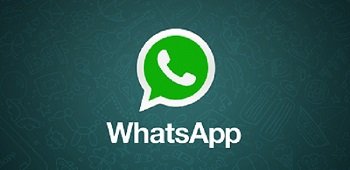 WhatsApp said that users are no longer required to pay $0.99 as subscription charges post first year of usage citing a strange reason that many of its users don't have a debit or credit card number. The company said that such users fear of losing access to the App with their inability to pay the subscription fee.
The company mentioned on a blog post,
"For many years, we've asked some people to pay a fee for using WhatsApp after their first year. As we've grown, we've found that this approach hasn't worked well. Many users don't have a debit or credit card number and they worried they'd lose access to their friends and family after their first year. So over the next several weeks, we'll remove fees from the different versions of our app and WhatsApp will no longer charge you for our service".
How will WhatsApp earn to survive
Without a doubt, the messaging app won't survive without having an earning model, but, the company clarified that it is not getting third party ads to the App at all. Instead, WhatsApp would be joining hands with some of the businesses this year and would be testing tools to see how the app can become an effective communication media between the customer and the businesses.
WhatsApp could develop an effective medium of how users communicate with their bank giving messages on recent transactions and accounts or the app could give information about a delayed airline by partnering with the Airline companies. Information of such types is currently being served to users via phone calls or SMS.
However, with WhatsApp looking to develop models of providing business services, this could be an alarming news for the telecom companies whose revenues may get hit badly if their calling or messaging service is replaced by WhatsApp.
WhatsApp already has 900 million users worldwide, so we know that any success that it achieves will have an immediate impact for sure. Let's wait and watch.