Microsoft started rolling our Windows 10 1909, aka November Feature Update a few months ago, but it was a phased rollout. The update was automatically made available only for those devices where it had better chances to run without any issue. Fast forward today, Windows 10 1909 is now available to all who click on Check for updates button.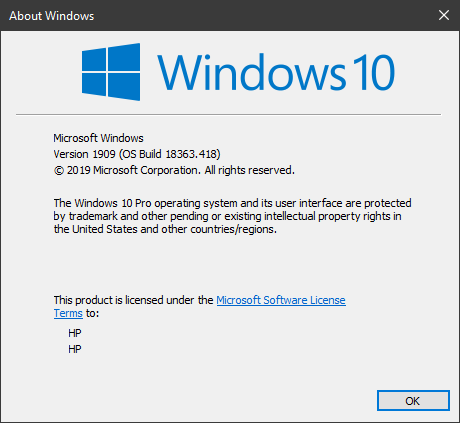 Windows 10 1909 is now available to all who Check for updates
Phased rollout gave Microsoft a chance to get all kinds of feedback from existing Windows 10 users, and they were able to fix a lot of reported bugs. We have already seen a couple of cumulative updates after 1909 updates. If you still haven't got the update, make sure to click on Check for updates button. Microsoft also recommends to use servicing status is Semi-Annual Channel. The channel selection is only applicable to Enterprise customers. Here is the list of new features in Windows 10 909:
Create Calendar events right from the taskbar
Improved Notification Configuration
File Explorer integrates with Windows Search
Lock Screen and Third-party digital assistant integration
Windows 10 can favor the faster cores in your processor
Other small and under the hood improvements
Narrator & Fn Keys
A lot of users are still on Windows 10 1809, aka October 2018 update (Home and Pro editions), and the mainstream support ended last month, i.e. 12-11-2019. It is time for those consumers to update to the latest version of Windows 10. It will make sure that those devices receive support and monthly updates that are critical to devise security and ecosystem health. If you still don't want to update to 1909, you can figure out the version of OS, which is yet supported, and use Rufus to download and install it.
Note: Windows 10 versions are supported for 18 months for Pro and Home users. Enterprise and IT versions get support for 30 months from the date of release.
If you are an Enterprise customer, find out how you can update to Windows 1909 IT pro edition using the official guide from Microsoft.
Avast and AVG anti-virus products issue
A heads-up for general consumers. Version 1909 still has issues with some older versions of Avast and AVG anti-virus products (version 19.5.4444.567 or earlier is affected). There is a workaround available, so make sure to follow that update the anti-virus and then update it to 1909.
I hope you guys are now ready to upgrade your Windows 10 to the latest version as its now available for all.