As Windows continues to evolve and play a major role in the work-life of professionals, it aims to provide new features focused on productivity, management, and security. For this, a fast and reliable update experience is necessary. The latest Version Windows 10 21H2 like others continues this approach of delivering feature updates in an optimized way using servicing technology.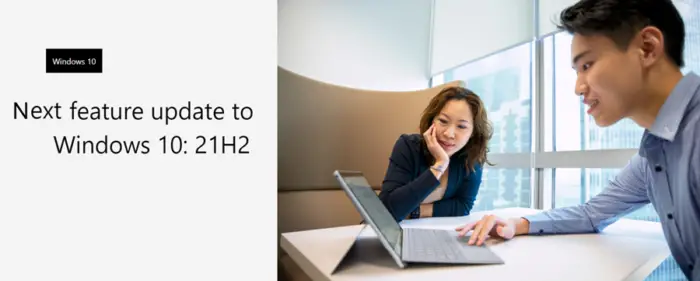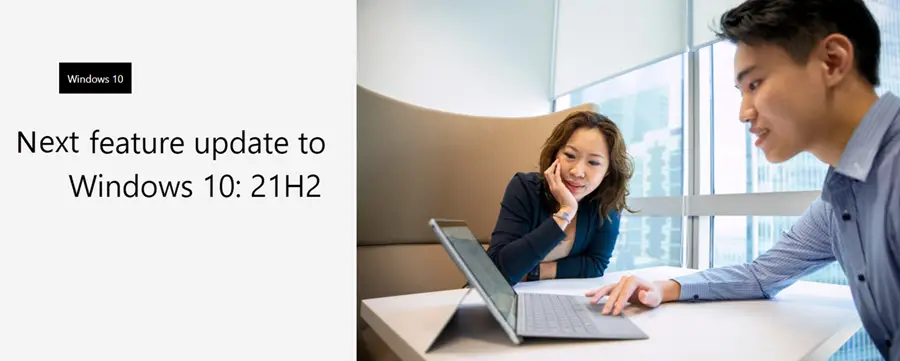 Windows 10 21H2 available to Release Preview channel
Firstly, the latest Windows 10 version 21H2 is also for users not eligible for a free upgrade to Windows 11. Secondly, it introduces support for GPU compute in the Windows Subsystem for Linux (WSL). It is a new capability that would allow users to leverage their GPU when working with WSL.
There are other 2 features that have found mention in this release. These are-
WPA3 H2E standards support.
Simplified passwordless deployment models in Windows Hello for Business. Windows Hello for Business introduces a new deployment method called cloud trust to support simplified passwordless deployments and achieve a deploy-to-run state within a few minutes
GPU compute support in the Windows Subsystem for Linux (WSL) and Azure IoT Edge for Linux on Windows (EFLOW) deployments for machine learning and other compute intensive workflows.
The first feature finds applications in enhancing Wi-Fi security. Its Hash-to-Element provides protection against side-channel attacks and reduces potential side-channel attack vectors. The second helps in achieving a deploy-to-run state within a few minutes.
Today, we are introducing the next feature update to Windows 10: Windows 10, version 21H2. Windows continues to play an important role in people's lives as they continue to work, learn and have fun in hybrid and remote environments. Our goal is to provide new features and functionality via a fast and reliable update experience to help keep people and organizations protected and productive. Version 21H2 will continue the recent feature update trend of being delivered in an optimized way using servicing technology, wrote John Cable, Vice President, Program Management, Windows Servicing and Delivery in a Windows Blog post.
As obvious, Windows 10 21H2 will be tested as Beta in the Windows Insider program first. The build number is 19044.1147 and it will be delivered via the KB5004296 enablement package. For more information, you can visit the Windows Blogs page.