Starting this fall, Windows 10 will be available as a subscription service for Windows 10 Enterprises. It was widely speculated, about Microsoft selling Windows 10 as a service someday as the company constantly referred it new OS "as a service" more than a product. Now, the company has finally announced subscription service offerings for Windows 10 along with its Surface tablets.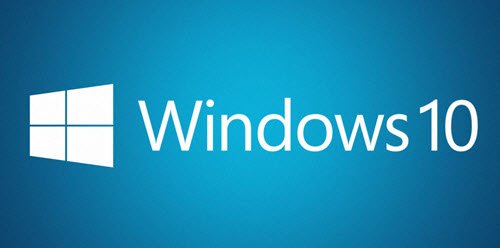 Yusuf Mehdi, Corporate Vice President, Windows and Devices Group, mentioned on the Windows blog,
"Today, we are announcing Windows 10 Enterprise E3 in CSP. Starting this fall, businesses can get enterprise-grade security and management capabilities at just $7 a seat per month for the first time through the Cloud Solution Provider channel".
Microsoft's CSP partners will be able to provide a subscription to Windows 10 Enterprise Edition as part of a managed service offering. The company says that subscription is ideal for businesses who do not have dedicated IT resources or limited IT staff, and want their licensing and IT needs to be managed by a trusted and experienced partner.
Do Windows 10 consumers have to pay $7 as the monthly fee
Subscriptions are only for the businesses and not the retail consumers. Businesses are free to purchase Windows 10 copies and use if they do not want to opt for a monthly subscription. However, as an organization, if you want to use the whole bunch of Microsoft products without taking the additional burden of buying them and managing their keys and validity, a subscription is a good alternative to consider.
Through Microsoft Partners you get to choose from a bunch of Microsoft products or "call it services now" including Windows 10, Office 365, Dynamics Azure and CRM as a per user, per month offering through a single channel that you can change whenever needed.
Here are all the benefits that subscribers will get,
Increased Security: Windows 10 features help businesses secure sensitive data and identities. It also helps to ensure devices are protected from cybersecurity threats.
Simplified Licensing & Deployment: Subscription would eliminate the need for time-consuming device counting and audits, and would make it easier to stay compliant with a subscription-based, per-user licensing model.
Partner-managed IT: Configuring and managing devices by a partner experienced in Windows 10 and cloud deployments would relieve organizations of maintaining IT staff.
Microsoft Surface Subscriptions
Microsoft also introduced the Surface as a Service Program and Additions to the Surface Enterprise Initiative. Microsoft's Cloud Solution Providers (who are also Surface Authorized Distributors) will now offer Surface devices through a managed service offering to all of Microsoft's resellers and customers, alongside managed cloud services, Office 365, Windows OS and relevant ISV software.
As part of an expansion to the Surface Enterprise Initiative, Microsoft also announced two new partnerships with IBM and Booz Allen Hamilton to deliver industry specific solutions based on Surface capabilities. For more information on Subscriptions, click
For more information on the subscriptions, click here.