Microsoft today announced its biggest update in the annual Microsoft Build Conference 2016 in San Francisco. Originally codenamed as Windows 10 Redstone update is now termed as the 'Anniversary Update'. Besides celebrating Windows 10's first anniversary, the main objective of this update is to improve the functionality and make it more convenient for users and powerful for the developers. It will be a free update and will come to all Windows devices including PCs, tablets, and phones, Microsoft HoloLens, IOT and Xbox One.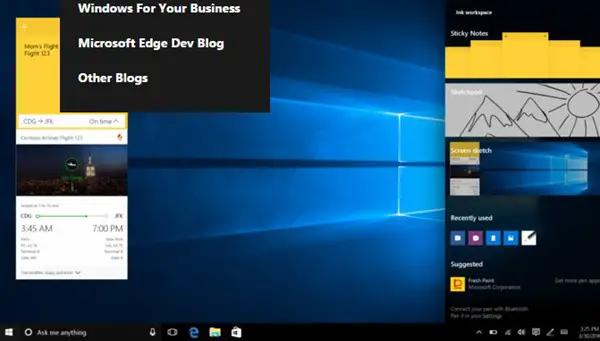 Being the Anniversary Update, it is scheduled to arrive later this summer. While there is no official date announced for the big update release, but in point of fact, Windows 10's first anniversary falls on July 29, 2016, and it could be the date of launch.
Microsoft, however, will roll out many new features to Windows Insiders before the official update launch. In fact, some of the features are already in the roll.
Windows 10 Anniversary Update
Some of the main innovations included in this update are –
Windows Hello Brings Biometric Security to Apps and Microsoft Edge
Windows Ink Brings the Power of Windows to the Tip of Your Pen
Cortana, Now More Helpful than Ever, with over 1,000 apps
UWP apps come to Xbox through a Unified Windows Store and every Xbox One can become a dev kit
Announcements designed for developers:
Ability to run native bash on Windows.
New desktop app converter for Project Centennial announced for Win32 and .Net developers.
Xamarin will help .Net developers to share more of their code across various platforms.
The developers in Windows Insider program can access the preview of Windows 10 Anniversary SDK and if you are one of the Windows enthusiasts who want to try the new and innovative features coming with the Windows 10 Anniversary Update, join the Windows Insider Program and install the latest build on your machine. Watch the video knowing more about the Anniversary Update.
Source: Microsoft.