Thousands of Windows 10 users have a problem running the Google Chrome browser on their PCs after enabling an antivirus/anti-malware program. After so many complaints, Google has acknowledged this problem and announced that a fix would be rolled out soon. Given that Windows 10 and Google Chrome are the most popular desktop operating system and desktop web browsers, this conflict has impacted many customers who cannot use some of the core features inside the Chrome package.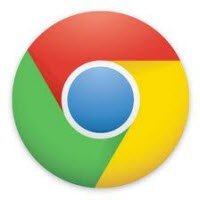 Anti-virus programs could create problems for Chrome
As per the experts who have reviewed the matter, the problem occurs when antivirus software on the PC has been set up to scan locally-stored files for malware. While this must not impact Chrome in a standard scenario, the current conflict blocks the desktop web browser from downloading new files to the computer and adding new bookmarks.
In short, the said problem has rendered Google Chrome in a position it cannot make changes to the file system. While the instant solution to this problem would be to turn off the antivirus program, this is not a sustainable option for many people.
"Anti-virus programs and other scanners may briefly lock new files which can lead to frequent problems with saving bookmarks and other files that use the ImportantFileWriter. This attempts to deal with this by retrying the racy ReplaceFile step a few times. This is only done on Windows because that is hoped to be the only place where it happens," said Bruce Drawson from the Google Chrome team.
Users who regularly download content from the internet or plug their USB drives from unsure sources face the problem of system infection by turning off the antivirus program. More importantly, many customers have paid for the real-time scanning feature in antivirus programs so that they can know when something fishy is happening within the file system.
Acknowledging the issue, Google has said that a solution has been found and that the fix is under review. The company has not mentioned when and how this feature would be rolled out to the customers.
This issue comes when Google is almost celebrating the success of Chrome 87, which has claimed an improved browsing speed, performance, and power-conscious design. Version 87, which got released a few days back, also brought a few new features like automatic tab grouping and Chrome Actions, which help customers who use this browser extensively.