Windows 10 April 2018 Update a.k.a Windows 10 v1803 (build 17134.1) SDK is now available. After being in Preview for days, it is now available for download. You can now download it and start using the latest features and APIs of Windows.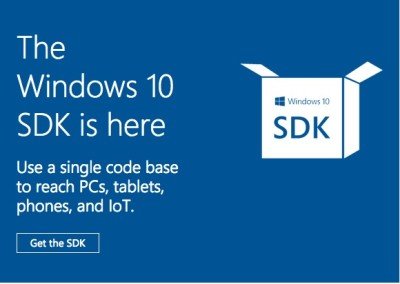 Windows 10 April 2018 Update SDK
The update, however, is not that large but comes with a few good features. New Timeline experience is one of the most talked about feature in this update. The new Timeline comes with a new look and feel. Your Windows 10 Task View will get all new look, and it will also keep your things in sync between all your Windows devices. So, you can now pick up your work from where you left it.
Other major features in this update include-
Windows Machine Learning (WinML)
User Activities, and Adaptive Cards
New UX controls and
Multi-instance for UWP applications
How to update dev environment
For this, you first need to get the latest Windows Update. Go to the Settings of your PC and check for the latest Windows Update available. Click on 'Check for Updates".
Get the Windows 10 April 2018 Update
Get Visual Studio 2017 with the updated tooling and Windows 10 SDK.
You can get the update using the media creation tool or via Update Assistant.
Download and Install Visual Studio 2017 and Windows 10 SDK
Once you are done with Windows 10 April 2018 Update on your PC, Install the new SDK along with the Visual Studio.
If you have Visual Studio 15.6 on your PC, you can download the SDK from here and install it.
When available, you can download Visual Studio 15.7 2017 from here.
Go to Workloads and Select "Universal Windows Platform development".
Verify Windows 10 SDK (10.0.17134) is checked and click 'Install'.
You can head over to the official blog to get more updates about the same.