Microsoft continues to improve incorporate Xbox into its newest operating system, Windows 10. The latest update is for the Xbox app, and it is designed to make users feel more in the Xbox environment than before.
Let's talk about some of the new features and improvements Microsoft has added to the Xbox app for Windows 10 preview build 10158. Nothing revolutionary, but good enough nonetheless.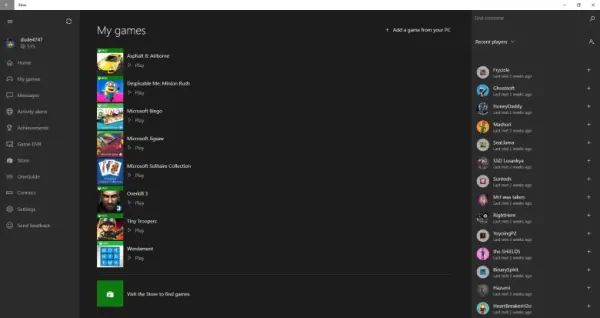 Windows 10 gets new Xbox features
Share Achievements With Friends:
Just like on the Xbox One, users can now share achievements with friends by pinning them to the Activity Feed. You can also share game clips from GameDVR or screenshots taken in-game.
Launch PC Games:
It is now possible to start a local PC game from the Game Hub, along with viewing details of any game from the Windows Store. Furthermore, users can search for people to follow by the game they play, and for Xbox One, it is now possible to begin a stream from the console itself by choosing Play From Console.
Avatars App Renamed:
Microsoft renamed the Avatars App to Xbox Avatars. We understand the layout and design are final, so what you see is what you will get for the foreseeable future. Additionally, there's a Take a Photo option, so users can snap an image of their Avatar doing a cool pose. Unfortunately, the ability to customize your Avatar is not built into the Xbox app, which is why the Xbox Avatars app was created.
Store Games Appear in App:
Finally, games downloaded from the Windows Sore will appear in the Xbox App, and from there they can be launched and played. Furthermore, users can manually add games to their collection similar to how it works in Steam. Any game that needs to be added manually are likely titles that were not installed via the Windows Store.
Create an Account:
Preview testers now have the ability to create a new user account or sign in with a different account from the Xbox App.
To get these new features, users will require to have Windows 10 Technical Preview build 10158 installed on their computer.
Source: Major Nelson.