The upcoming version of Windows OS – Windows 10 will ship with most recent version of graphics API, called DirectX 12 (DX12). Bryan Langley from Microsoft in a blog post confirmed that the final version of Windows 10 will come with DirectX 12.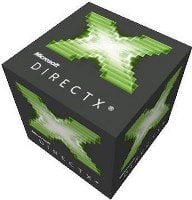 DirectX 12
Microsoft DirectX is a suite of technologies developed by Microsoft to provide hardware acceleration for heavy multimedia applications such as 3D games and HD videos.
The DirectX team also announced the newest version of its software will be compatible with Unreal Engine 4, the next iteration of the popular graphics engine powering biggest video games.
The final version of Windows 10 will ship with DirectX 12 and we think it's going to be awesome.
The blog post mentions. In addition, DirectX Dev team writes,
In the comments section of our last blog post, several of you asked about support for other graphics vendors. We have great working relationships with all graphics vendors and you can expect to see a continual showcase of their progress.
Microsoft's development team has already rolled out an early version of DirectX12 in the current technical build of Windows 10 and the company has been working together with Intel to improve performance of its integrated graphics solution. Users interested in helping Dev team develop the graphic version can download the technical preview and provide feedback or suggest improvements via Windows Insider Program.
Game developers who join the early access program will receive the necessary support to kickstart their DX12 development. In addition to this, game developers who participate in Windows 10 Early Access program and Unreal Engine subscription program will get access to the DirectX 12 version of the graphics engine.
There's no word whether Microsoft will make DX12 available for previous versions of Windows or not. Some believe, it will not. Since, it's the only possible way via which Microsoft can get people to "upgrade" to the next version. Nevertheless, Windows 10 is shaping up to be something really good.