In a recent update for Windows 7 and Windows 8.1, Microsoft has silently installed Windows 10 downloader which signifies the company is getting prepared to welcome its next big OS – Windows 10. Microsoft released an optional update which states "enables additional capabilities for Windows Update notifications when new updates are available to the user".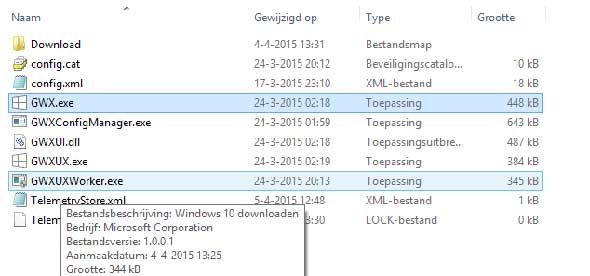 It has been discovered that this update is actually a downloader for Windows 10 that notifies the user about Microsoft's upcoming operating system and downloads the same.
The above screenshot which is taken from Dutch version of Windows 8.1 prominently displays "Download Windows 10" in the file description. This version of Windows update has hit the device on 28th of March and is offered as a recommended update. Since it is a recommended update by Microsoft, users have to explicitly download this update by manually putting checkmark next to the recommended option.
Officially the Windows Update KB3035583 doesn't state anything about Windows 10 instead it is detailed as "enables additional capabilities for Windows Update notifications in Windows 8.1 and Windows 7 SP1"
The update once downloaded adds a folder named "GWX" to System32 which contains 9 files and also a folder named "Download".  Among the four .EXE files, one file reveals what the update really is, the file description of GWXUXWorker.EXE "Download Windows 10″.
It is likely that 'X' in the file name is the Romanian number 10, and hence relates to Windows 10.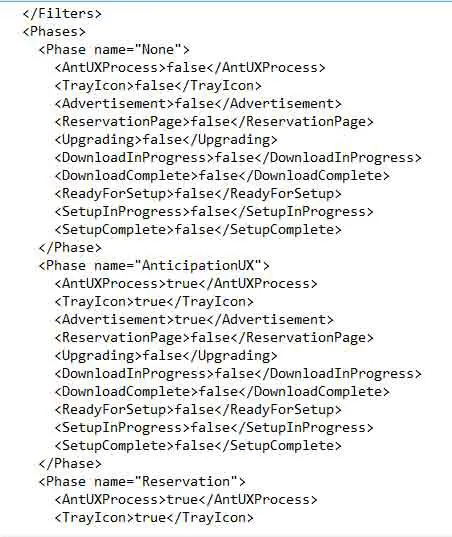 The Download folder also contains a XML file named "config.xml" which holds few URLs – "OnlineAdURL" that points to https://go.microsoft.com/fwlink/?LinkID=526874 and Telemetry BaseURL pointing to http://g.bing.com/GWX/.
Myce.com who is the first one to spot this Windows 10 downloader in Windows 7 and Windows 8.1 has further revealed,
The section "Phases" describes how the downloader should behave when the Windows 10 release date nears. Initially, during phase "None", all features are disabled, then during  phase "AnticipationUX" advertising banners will be shown, presumably on a home screen tile and additionally a tray icon will appear.
Have you noticed this change on your system?