Just 10 days after releasing Build 10122, Microsoft has released Windows 10 Insider Preview Build 10130 for PCs. This is available in the Fast ring. This build has number of small improvements and is much more polished. Actually Microsoft has mentioned :
"…from here onward you are going to see a lot of tuning, tweaking, stabilizing, and polishing which means fewer big feature changes from build to build…"
In this build one can see
New set of icons which are more refined as requested by many users,
Subtle changes to UX,
Improvements to Start, taskbar animations for some actions like downloads, moving files etc
Let us check details on What's new and what are known issues in Build 10130:
What's new in Build 10130
Customize Start experience: Start experience now can be customized. It can be done from Settings > Personalization >Start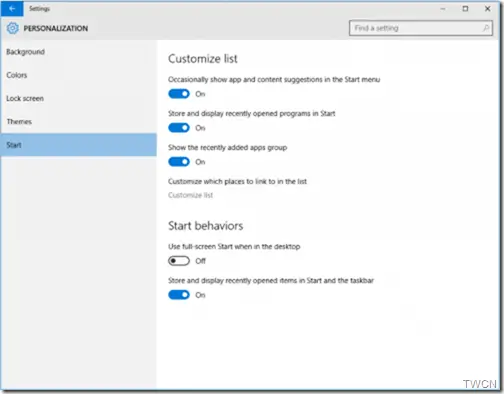 Updated icon design: In this build, the icon design has been updated to reflect a more consistent and cohesive look and feel. They are more modern and lightweight.

Taskbar Jumplist updated: The Jumplist on the taskbar gets a new UI to match with rest of the UI in Start and Taskbar.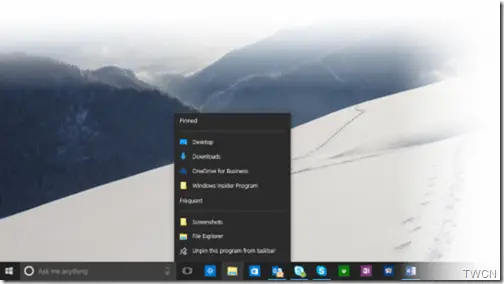 Taskbar settings for Virtual Desktops: Microsoft introduced 2 Taskbar configurations for Virtual Desktop users. Based on Insiders feedback, the Filtered Taskbar will be the default. So those who want Global taskbar will have to change it via settings.
Keyboard shortcut for Cortana: Win key + C will now launch Cortana's speech recognition to ask questions, set reminders, etc.
Microsoft Print to PDF: In Windows 10, the feature for printing to PDF is now called "Microsoft Print to PDF".
To try it out, simply select "Print" from app and choose "Microsoft Print to PDF" as printer. If you were using "Print as a PDF" previously, you can remove it from Control Panel > Hardware and Sound > Devices and Printers > right-click on "Print as a PDF" and select "Remove device".
Other improvements:
With this build, you can now play videos in the Movies & TV app in full screen mode.
Further improvements in Microsoft Edge (though still called Project Spartan). Now one can pin/unpin Cortana pane, Favorites pane, Reading list pane or any other pane in the browser
Continuum too is improved as now in Tablet mode, after listening to users feedback, the Windows team decided to bring back the Windows 8.1 feature.  You can now swipe the top edge to open up the app commands like in Windows 8.1.
Known issues in Build 10130
In this build there's a known bug where after upgrading , the File Explorer and Settings icons gets removed from the location area of Start. One can add them back from Settings.
Mail app may crash due to memory error and may not sync when in background. Microsoft is fixing the issue with an update via Windows Update.
Sometimes flyouts from the Taskbar (including Start, Cortana, Network, Battery, and Action Center) fail to fly out. One may have to retry a few times to make it work. This too will be fixed via WU.
Wi-Fi connectivity may fail sometimes, a reboot is required to recover.
Announcing this new build, Gabe Aul said that the build 10122 will not be pushed to slow ring due to bug impacting upgrades. If Build 10130 looks good in the Fast ring then it might be pushed to Slow ring and releasing the ISO.