Taking preview updates for developers forward at a steady rate, Microsoft today announced the rollout of Windows 10 Insider Preview Build 15002 for PC. All Windows Insiders in the Fast Ring will have access to this new update. Let's go through over some of the major improvements that this update brings along with it.
Windows 10 Insider Preview Build 15002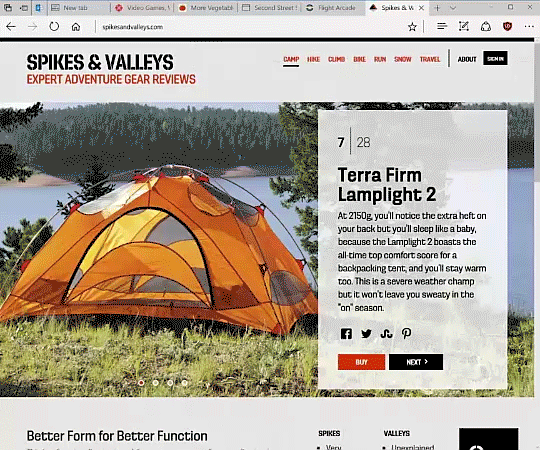 MICROSOFT EDGE
Tab Preview bar – Tab preview bar allows you to easily glance at a visual preview of every tab you have open without leaving your page. You can scroll through the list with touch, mouse wheel, or a touchpad.
Jump List – You can now launch a new window or new 'InPrivate' window for Microsoft Edge straight from the app's Taskbar icon. Right-click or swipe up on the Microsoft Edge icon in the Taskbar to select the task.
Flash Click-to-run – Microsoft Edge can now automatically block untrusted Flash content by default until and unless the user gives permission to play it. This results in better security and reliability, along with flexibility for you to choose the final action.
START AND SHELL
Tile Folders – Tile folders are the new way for users to organize and personalize tiles in Start menu. To get started, you can simply drag and drop a tile on top of another tile in Start to create a folder.
Windows Resize – After having taken long-term feedback about issues with smooth resizing of windows, Microsoft has rolled out a smoother and much better code for helping developers improve the experience. The code includes an update when rapidly resizing UWP apps, the window frame background will be transparent as the app adjusts, rather than a flat base color.
Faster VPN Access – After selecting a VPN, you can now click connect from within the flyout rather needing to open VPN Settings.
CORTANA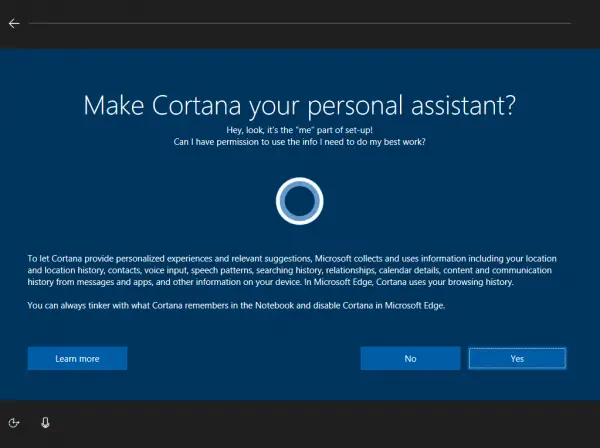 An intuitive experience – The OOBE team at Microsoft has made improvements to Cortana. They want to take it to the next level where people can listen and respond to Cortana verbally (when asked questions) to further simplify and make the setup process more accessible to even more people.
Braille support – While braille is being added as a support feature in Cortana on Windows 10, the feature will work in the following days. It will be accessible from Settings>Ease of Access>Narrator.
Narrator Improvements – Narrator's Scan Mode now allows you to press Home and End to move to the start and end of a line of text respectively when pressed. Also, when in Scan Mode you can press Ctrl + Home and Ctrl + End to move to the start or end of the web page or other content you are reading.
WINDOWS DEFENDER
Newer controls to toggle quick, advanced or full scans.
Settings pages to change configuration on the app or learn more about it
General bug fixes and improvements.
There a lot new there and you can check out the entire list of additions to the Build here.