Students are using Windows 10 IoT based experiment platform to learn about Space Science. Courtesy of the Quest Institute's first ever Windows 10 IoT based experiment platform onto the International Space Station (ISS) last month, students can now participate in experiments involving the International Space Station.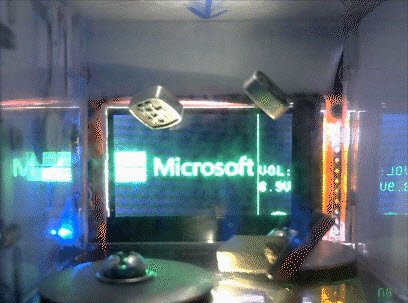 Stressing on the importance of having students' participation early on in their career, Microsoft stressed that the need for STEM education continues to grow as the field sees a shortfall of more than 3 million skilled workers in related fields by 2018.
Steve Guggenheimer, Corporate Vice President, and Microsoft's chief evangelist, says,
"It's important to encourage STEM education starting at an early age, and space science is a phenomenal way to get kids excited about STEM fields. We are proud to be part of this effort and that Windows 10 is the platform that is helping students reach new heights."
Microsoft & Quest Institute collaborate to create NextGen ISS
A year ago, Microsoft and Quest Institute partnered to create what they call as the "NextGen" International Space Station (ISS). Based on the Windows 10 IoT experiment platform, the project takes up the challenge of solving one of the engineering's most difficult problems with space and make a scalable science platform that can withstand the harshness of space.
Quest's NextGen ISS experiment platform met success when it flew aboard the Antares OA5 Mission rocket on October 17th and astronauts boarding the ISS were able to successfully connect the experiment platform.
Experiment providing useful insights to students
Microsoft says that the experiment provides insights on how the how metals react in space. The students have already received the first set of live data from the ISS, and are analyzing the results to discover how different metals react to catalysts in microgravity, says the company.
Microsoft credits the Windows 10 IoT that coordinates and manages multiple student experiments off of one platform. It also has built-in capability to connect with servers on earth and transfer data to and from the ISS.
Read more at the Windows blog here.