Lifting suspense on what happens to the Windows 10 license for those who upgraded from Windows 8.1/8/7, Microsoft has confirmed that Windows 10 will let users use Windows 8.1/8/7 Product Key for activation.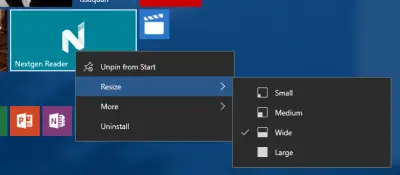 A clarification that many users have been waiting for, Microsoft mentioned through a blog post that the company has bought in improvements that makes it easier to activate Windows 10 on devices that take advantage of the free upgrade offer to genuine Windows by using existing Windows 7, Windows 8 or Windows 8.1 product keys.
While introducing Windows 10 Insider Preview Build 10565, Microsoft's Gabriel Aul posted on Windows Blog,
"If you install this build of the Windows 10 Insider Preview on a PC and it doesn't automatically activate, you can enter the product key from Windows 7, Windows 8 or Windows 8.1 used to activate the prior Windows version on the same device to activate Windows 10 by going to Settings > Update & security > Activation and selecting Change Product Key"
For users who are looking to install by booting off the media, you can simply enter the product key of the previous versions (Windows 8.1/8/7 only) available to you during the set-up.
Microsoft also announced a slurry of new features that it is bringing along with Windows 10 Insider Preview Build 10565. So, here are some of the major improvements.
Skype messaging, calling and video capabilities by default will be loaded into Windows 10 via the Messaging, Phone and Skype video universal Windows apps.
Microsoft Edge will have a tab preview feature that you can experience when you hover over the open tabs.
Microsoft Edge will also have a syncing feature, allowing users to sync their favorites and reading list items.
A powerful Cortana, who will understand your inked notes – setting reminders based on locations, times and numbers.
Flexibility to personalize title bars with improved colors.
Improved context menus and new icons
Apart from above, Microsoft has also fixed many issues that exist in the current Windows 10 versions. For more information on what improvements have been made, click here.