Windows 10, the most popular desktop operating system in the world, is likely to get its next major update in March 2017. Microsoft codenames Windows 10 versions with a YYMM(Year, Month) label. In accordance to that Version 1703 probably indicates March 2017 launch. Previous versions included 1507 (July 2015) and the debut version on 1511 and 1607.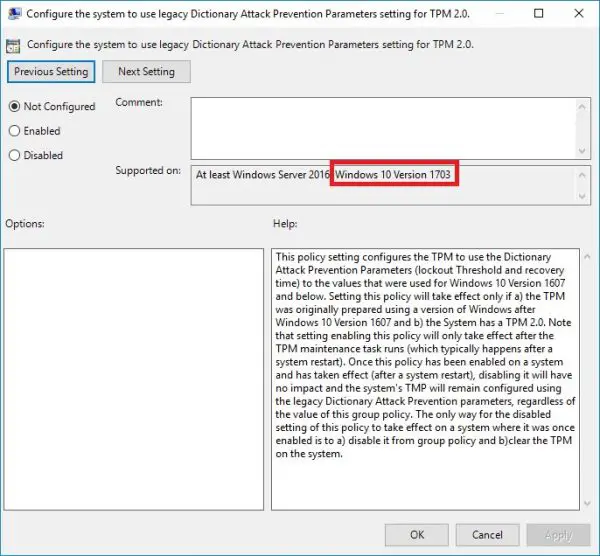 With insights from a digital investigator, Tero Alhonen, screenshots have surfaced that suggest this new update to be named 'Windows 10 Version 1703', which might mean it will be releasing on March 2017.
This speculation comes after Microsoft made an official announcement mentioning that 2016 would only see one major upgrade for Windows 10, while 2017 will have a couple of them.
If you are on version 1507, expect continuous support until January 2017 (under the MS 18-month support policy with Windows 10). But with this news coming in, it might be possible that the company extends support up till this new version upgrade, i.e, March 2017.
Here are what the features on Windows 10 version 1703 could be:
Working Sets – Better project management for teams and groups with working sets. Helps create a central hub for images, videos, documents and files.
People Bar – Quick Access Tabs of recent contacts in the Windows 10 Taskbar.
OneClip – A shortcut tool to allow easy sharing of data between Windows 10 devices and Office 365 software.
OneDrive Placeholders – Making a comeback, this tool helps you access all files saved on OneDrive, even if they aren't stored locally on the network.
Improvements to Continuum and extended support to Windows 10 Mobile devices.
Support for Bluetooth GATT.
Bulk updates via USB mode.
Apart from these major features, Windows 10 version 1703 might have some bug fixes and crash prevention for stock apps.
Hat tip: WalkingCat on Twitter.
Read about the new features in Windows 10 Creators Update.