What if we could use a Windows 10 Mobile handset with a 7-inch display? Usually, these devices are mainly powered by the full desktop version of Windows 10, but a Chinese OEM is doing something completely different in hopes of garnering some needed attention. Meet Aikun S79!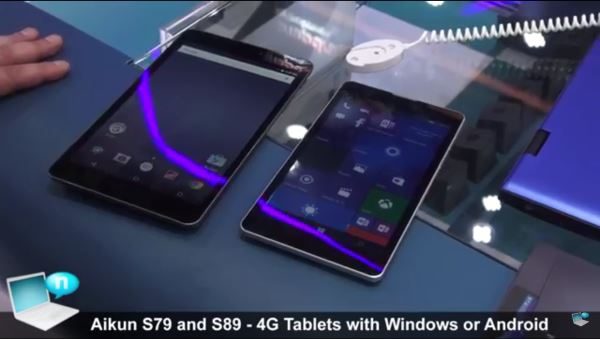 Aikun S79 Windows 10 Mobile device
The Chinese company is called Aikun, and the device in question is known as the Aikun S79. It's a 7-inch Windows 10 Mobile tablet that is powered by Qualcomm Snapdragon 210 MSM8909 processor and comes with 1GB of RAM. At first, we were excited about the S79, but the processor power and the size of the RAM is a serious turn off for a handset of this side.
In terms of storage, there's 8GB of internal storage, though we are not sure if it supports an SD card slot to allow owners to include more memory. The device also comes with a decent 3200mAh battery and has an overall thickness of 9.3mm. We like the fact that the casing is metal instead of the regular plastic design we've come to accept.
Want native 4G? The Aikun S79 has it all, so you're well covered.
When it comes down to the price, we have no idea how much it will cost. Furthermore, we also have no idea if the device will ever be released outside of Asia and third world countries. The Aikun S79 is likely a tablet one would be able to pick up on eBay instead of Amazon.
Aikun is making plans to release smaller devices with Windows 10 Mobile installed in the near future. As expected, these devices will have Qualcomm processors installed, but we do hope for more powerful ones instead of what is on offer here.
Source: Notebook Italia.