According to a report, Windows 10 is most likely to support Android apps soon. Meaning, you may soon be able to run apps made for Android natively. This news doesn't come as a total surprise because Microsoft already allows users to control some aspects of their Android device using Your Phone for Windows 10. However, Your Phone app does not offer in-depth controls as such, and the experience varies depending on the Android device you use.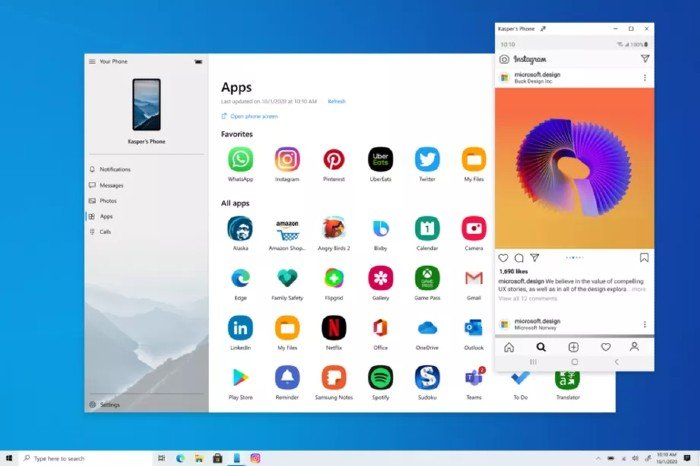 Windows 10 to support Android?
Windows 10's ability to support Android apps would be great in many senses, though. First of all, people will stop using third-party emulators like BlueStacks to run their favorite Android apps and games. Besides, running an Android app with native support will be better than a sandboxed simulator in performance and speed.
Microsoft may also have some plans to develop a friendly competition among the Windows and Android developers since both of them can use the Microsoft Store now. The tech giant had launched a similar initiative earlier, but it was scrapped soon.
Microsoft is expected to launch quite a few innovative projects in 2021. For instance, it is expected that Microsoft would debut the first device running Windows 10X, which is a lightweight version of Windows 10, optimized for the dual-screen kind of tools and nearly a competition to Google's Chrome OS. There would be an option to emulate x86 64-bit on ARM-based Windows laptops in the market.
What's more, the year 2021 would also see the results of Project Reunion on Windows 10, which claims to break away from the distinctions between legacy Windows apps and UWP apps. In this scenario, the ability to run Android apps side by side will be a fantastic value addition for regular and Pro users alike.
Well, all of these are nothing more than speculations for now since Microsoft has made no official statement as such.
Via: WindowsCentral.