When it comes to online security violations Cyberattacks are numero uno in priority list. Government agencies across the world are taking stern steps to ensure that they can overcome the cyberattacks. That being said in spite of all the measures the threats continue to pile up.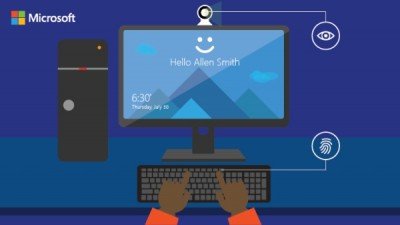 Windows 10 will protect Government agencies from Cyberattacks
Microsoft has been saying from the start that the security was the primary concern while building Windows 10 and as a result the company has baked in several innovative technologies to protect the Government agencies against threats.
As of now employees in any government organization have been relying on a combination of username and password for logging in and at the most they have been using an RSA encryption key. In case the hacker has hacked one of the users credentials he will be having access to multiple level login access for Government files and this can give rise to a severe compromise in security.
As the number and intensity of cyberattacks increase, cybersecurity has become a major focus for governments around the world. Over the past few years, governments at all levels have been stepping up their protections, yet the threats continue to mount. Windows 10 has been designed to address security threats in a world of escalating risks, says Microsoft.
Microsoft Passport is a new two-step authentication method that will take inputs from the iris, face and fingerprint to make way into the system. This is way tougher for the attacker to impersonate and at times the difficulty level is enough to ward off the attack.
Credential Guard is yet another security measure by Microsoft for its Enterprise users. Credential Guard will cleverly separate the credential authentication information from the other parts of the operating system. In a way the guard quarantines the credential authentication information thus making it almost impossible for the hacker to gain access.
Windows Defender is something we all are familiar with, the application is powerful against the pop-up windows, slow performance and problems caused by Potentially Unwanted Programs. Windows Defender provides a basic security layer for millions of Windows PC for free.
Security was the prime focus when building Windows 10, says Microsoft.