Software giant Microsoft has reached the milestone of one billion monthly active Windows 10 devices around the world. In its recent blog post, Microsoft revealed the numbers and announced that its Windows 10 operating system now powers more than 1 billion monthly active devices across the globe. Before making the announcement, Microsoft accumulated the data from more than 200 countries, which together contribute to this milestone.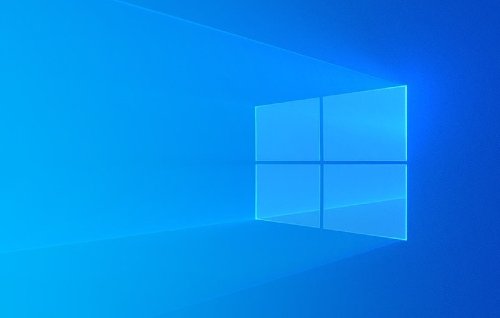 Windows 10 reaches 1 billion monthly active devices
One billion active devices running the Windows 10 operating system worldwide is not a small number, not at all. It goes to show the popularity of Microsoft and Windows 10, as far as powering PC and laptop devices are concerned.
Yusuf Mehdi, who is serving as the Corporate Vice President of Modern Life, Search & Devices at Microsoft, had this to say:
"Today we're delighted to announce that over one billion people have chosen Windows 10 across 200 countries resulting in more than one billion active Windows 10 devices. We couldn't be more grateful to our customers, partners and employees for helping us get here".
To put the numbers into perspective, Microsoft further stated that One in every seven people on the planet is working on Windows 10 in some way or the other.
Earlier this year, Microsoft officially ended support for the Windows 7 operating system. As a result, the company is no longer providing Windows 7 systems with software and security updates, as well as tech support.
Microsoft is consistently recommending Windows 7 users to upgrade to Windows 10 for the latest security features and protection against malicious software, though most antivirus vendors will support Windows 7 for at least two more years.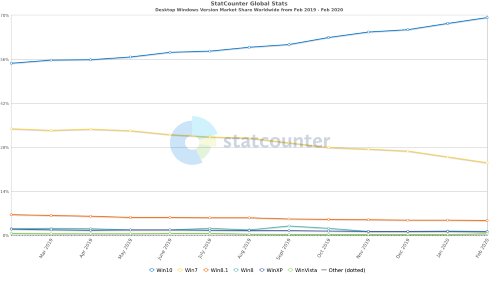 The ongoing shift towards the Windows 10 operating system has largely contributed to the growth in terms of the number of users in recent weeks.
According to StatCounter, Windows 10 leads the desktop Windows version market share worldwide at 69.2%, followed by Windows 7 (23.18%), Windows 8.1 (4.7%), Windows 8 (1.32%), Windows XP (1.13%), and Windows Vista (0.41%).
Microsoft also revealed that the Windows Insider Program now has more than 17.8 million insiders across the globe.