Microsoft has released Build 10051 of the Windows 10 Technical Preview for Phones. This was released to the Fast ring. This build has a lot of new features and supports many more phones.
We had seen earlier the entire list of Phones that will support this Build. More than 30 Lumia devices will support this build. Lumia Icon however, will not be supported as of now. Because of the scaling issue Lumia 930, Icon and 640XL will not support this build. Microsoft is already working on it and the support is expected in the near future.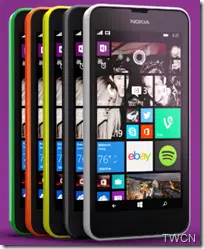 What's new in
Build 10051
Project Spartan: An early version of Project Spartan comes with this build. Provides early versions of Reading View and Reading List. For the time being Project Spartan exists side-by-side with Internet Explorer 11. Project Spartan is not the default browser. You can find it in the All Apps list and from there can be pinned to Start screen.

New mail and calendar apps: Outlook Mail and Outlook Calendar are the new built-in mail and calendar universal apps for Windows 10. New UI, toggle to switch between Mail and Calendar without going to Start Screen. Outlook Mail has customizable Swipe Gestures, Richer mail experience with new authoring taking familiar capabilities of Word into it. Richer formatting like inserting tables, adding pictures and using bullets and text.

New Phone and Messaging apps: The new Phone and Messaging apps in this build has a new visual design. With the new app bar, one can switch from messaging conversation to voice call with just a click.
New People app: The new people app has a new visual design. It'll continue to be the comprehensive list of all your contacts across various  services such as Exchange, Outlook.com, Gmail, Facebook, etc
Improved App Switcher: The app switcher has been updated with added support for landscape, new grid layout for larger phones. Just press and hold the back button to experience.
Issues fixed
Keyboard layout updated with period, comma and emoji keys on first page of keyboard. Language switching is enabled by press-and-hold on the &123 key.
Cortana icon resolution fixed so that it now scales with tile size
Photos app issue of failing when attempting to add a photo attachment to an email, OneNote or Facebook item fixed
Microsoft Band sync issue with your phone after upgrading to Windows 10 fixed
The Photos app's tile will now pick up the phone's theme color before it's launched and then start showing pictures from your collection including OneDrive in the Live tile.
Known issues
Being pre-production software, one can expect some issues:
Auto-upload of your Camera Roll to OneDrive may not be working

Flight mode cannot be enabled

Data connections can't be disabled

The Office Hub has been removed from this build. Preview versions of the universal Office apps will be available in the coming weeks.

All Bluetooth-based interactions with Cortana are not working in this build because we're reworking how Cortana interacts with Bluetooth. This includes dictating and reading text messages, initiating searches and chit-chat, and all system-level control

After upgrade, some apps that have been installed onto a SD memory card will fail to launch. Uninstall and reinstall fixes the issue.

About 1% of the time, incoming phone calls may not play a ringing sound.

Call + SMS filtering will not work after upgrade.

For people upgrading their phone from Build 9941, there is a bug in which your phone's MMS settings will be lost after upgrade. Also for such upgrades, the tiles on your Start screen for the Camera and Photos apps may be missing or corrupt.

Due to a scaling bug the dismiss button won't be visible when an alarm is triggered.

On phones with 512MB of memory, apps can randomly crash

You may need to re-pin the Phone app after upgrade

The Insider Hub is now included on Phone but may fail to launch
You must check the official announcement for more details about the issues faced. For complete list of Phones that support this build, more details on issues, updates please check the official announcement.