Microsoft has introduced several worthwhile features to the Windows 10 OS in the past years through Windows Updates and other channels. The latest on that list is the addition of much-in-demand features like Auto HDR and Virtual Desktops customization.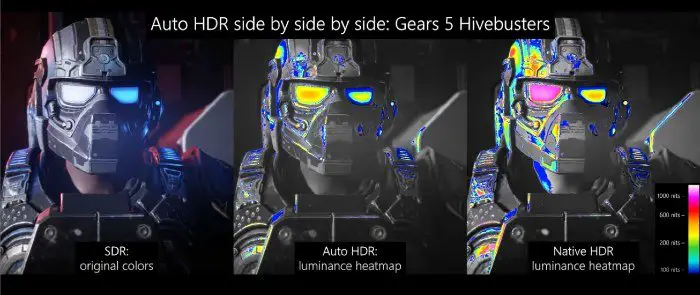 Auto HDR, Virtual Desktops customization
While the Auto HDR feature is a great solace to thousands of gamers, Virtual Desktops customization options will help productivity-oriented users. These two features are part of the Windows 10 Insider Preview Build 21337, available for now. This build comes with a few minor upgrades, such as a new Notepad icon and an improved News app. However, the focus is on Auto HDR itself.
According to Microsoft, the functioning of Auto HDR on Windows 10 is similar to Auto HDR on Xbox Series S and Series X. The system can offer a high dynamic range if you have an HDR-enabled display unit. It is worth noting that Auto HDR will help only some games made for the Windows 10 OS.
"We're excited to bring you a preview of Auto HDR for your PC gaming experience and we're looking for your help to test it out. Jump to the How to Enable Auto HDR section to get started! When enabled on your HDR capable gaming PC, you will automatically get awesome HDR visuals on an additional 1000+ DirectX 11 and DirectX 12 games!" Microsoft said.
Major developers use native HDR technology within their games, and they do not need the nudge from Windows 10. On the other hand, many games based on DirectX 11 and DirectX 12 are not optimized for HDR displays. These SDR-only games can offer a better visual experience on an HDR-enabled monitor when Auto HDR is enabled. Microsoft also notes that people will find it easy to toggle the Auto HDR mode.
Virtual Desktops customization is the next big feature in the Windows 10 Insider Preview Build 21337. With these changes in effect, users can now create and manage multiple virtual desktops with ease. Right-clicking on a virtual desktop entry would show options to rename, move, close, and change the background image of the selected desktop.
Microsoft says it has improved the File Explorer app, which has received a few new viewing modes. For instance, there is an option to 'Use the Compact Mode,' which will allow users to go back to the traditional layout of Windows File Explorer.
In the blog post, Microsoft added that it solicits developer feedback for all these features. It is a major signal that you can expect Auto HDR, desktop customization, and other improvements in the public version of Windows 10 soon.