Interactive ray tracing has become a common feature in many NVIDIA GeForce-equipped gaming hardware in the market. However, games that support ray tracing are fairly few. Changing that style, Minecraft is now offering ray tracing support on its Windows 10 version.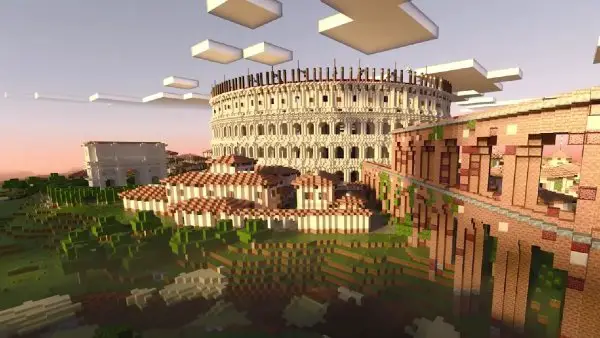 Minecraft with RTX ray tracing for Windows 10
Thus, users with a supported NVIDIA RTX graphics card that works with ray tracing will be able to play the clearer, shinier, and neater version of Minecraft from now. Microsoft has been beta-testing this fantastic feature for almost eight months now, and the feedback from beta testers has improved how the game leverages ray-tracing hardware.
While ray tracing can improve the game's overall aesthetics, we do not talk about an overhaul here. First of all, you should understand that ray tracing follows the path of light as a pixel, thereby simulating the effects of the 'ray' using virtual objects. Because of this nature, you can find the biggest impact of ray tracing on maps powered by a texture pack from physically-based rendering.
The best part is that Minecraft has been updated to use this feature by default. The user does not have to turn on or toggle anything from the settings. Given Minecraft's multiplayer nature, it is worth noting that your friends who don't have a ray-tracing-enabled device will see the same worlds without that shininess.
NVIDIA notes that using ray-tracing will put a considerable amount of pressure on the GPUs in its announcement post. Even then, thanks to the DLSS AI rendering tech, Minecraft for Windows 10 will be able to run by 60fps at Full HD resolution. On the other hand, if you have an advanced GPU model like the RTX 3080 or the RTX 3090, Minecraft with ray tracing support can go up to 60fps at 4K UHD resolution.
To make all this possible, you should download the worlds and maps you want to enjoy with ray-tracing. NVIDIA is also offering a starter kit that helps you convert Java-based worlds to RTX-based ones.
Minecraft has also talked about two new worlds — Colosseum RTX and Dungeon Dash RTX — using the ray-tracing support to their fullest. Colosseum is already available while Dungeon Dash is on the way.