According to Microsoft, Windows 10 v 2004 is officially designated for "Broad deployment" starting February 3, 2021. As a result, the most-sought-after Windows 10 major update is fully available to all users via Windows Update. To recall, Windows 10 v 2004 update was first released on May 27, 2020.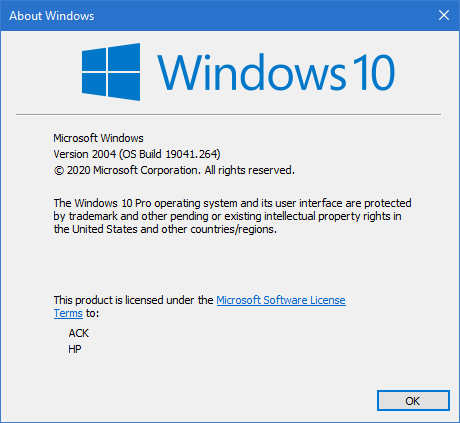 Windows 10 v2004 Broad Deployment
Despite being around for months, its availability was fairly limited due to the update being non-compatible with most computers and laptops running the Windows 10 operating system. Now that Microsoft has officially revealed Windows 10, version 2004 is designated for broad deployment, existing Windows 10 machines are now receptive to this most-anticipated software upgrade.
Over the past several months, Microsoft was busy fixing the shortcomings linked to the Windows 10 update compatibility. Therefore, the update was delayed severely, and not all Windows 10 computers were able to cherish the bells and whistles of the May 2020 operating system upgrade. On top of it, several issues plagued Microsoft's desktop operating system, affecting the smooth operations, primarily linked to third-party drivers' issues.
What does it mean?
In a nutshell, board deployment of Windows 10, version 2004 means the operating system will no longer have any significant compatibility issues with existing hardware whatsoever. As a result, the operating system is now fully compatible with most hardware configurations. However, it doesn't mean your PC won't face any problems during or after the upgrade. Essentially, Windows 10, like any other software, is subject to bugs and other issues.
It is likely that at some point after you have successfully installed the Windows 10, version 2004 upgrade, your PC may run into certain technical challenges that are mostly inevitable. It essentially ensures you no longer face issues running the update on your machine due to its older configurations. That's essentially what the board deployment of the Windows 10, version 2004 means in a true sense.
Are you running Windows 10 on significantly older hardware? Fret not because Windows 10 version 2004 ships along with it a series of improvements. What's more, the update also brings an option to rename virtual desktops, among other additions—the updated task manager ships with the capability to monitor the temperature of graphics cards.
If you haven't yet done so, are you ready to download and install Windows 10 v 2004? All you need to do is navigate to Settings > Update & Security > Windows Update.