For a while, Microsoft has been working on Windows 10 version 21H1, adding and replacing features based on insider feedback. After almost a month of wait, the company has announced that Windows 10 Version 21H1 is available for commercial pre-release validation.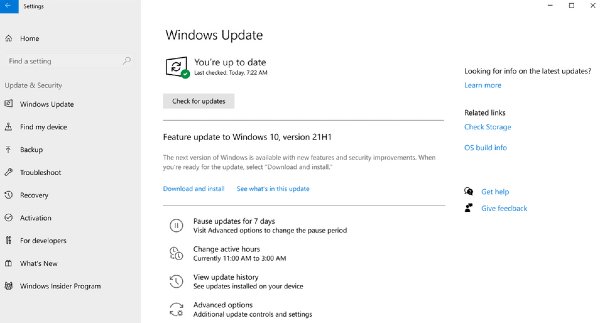 Download Windows 10 Version 21H1
It means commercial devices running Windows 10 version 2004 or 20H2 can install a copy of Windows 10 version 21H1 and explore the features and options. Since this is a pre-release build, users will not face many bugs. The announcement also means Microsoft will be releasing the public version of Windows 10 version 21H1 very soon.
"Windows 10, version 21H1, is now available for commercial customers to begin feature exploration and validation prior to being released for general availability," Microsoft said.
If you work on a commercial system, you can access the Windows 10 version 21H1 package through all the standard channels. In addition to installing the enablement package as a Windows Update, users can get the same from Azure Marketplace or Windows Server Update Services.
Alternatively, users can download the pre-release version as an ISO file. The easiest option would be Windows Update, especially if you have added the device to the Release Preview Channel for validation. Users must note that Windows 10 version 21H1 is not shipping with new features per se. Instead, the update will work as a master switch to turn on several features brought to the system through monthly quality updates.
In the blog post announcing the availability, Microsoft has also explained how users can run this pre-release version on a virtual machine. The company also ensures that it will offer top-quality support while validating the new version.
Microsoft will also provide additional support for customers who have registered for the Windows Insider Program for Business. The tech giant announced Windows 10 version 21H1 in February and focused on speed and performance. The version also offers support for Windows Hello and the other aspects of Windows 10 security.
For instance, the enablement package comes with Windows Hello multicamera support, an improved speed and performance from Windows Defender Application Guard, and an optimized WMI Group Policy Service to better manage remote-work scenarios.
The company added that all editions of version 21H1 would receive up to 18 months of servicing, a solace for commercial customers.